 Montana Bear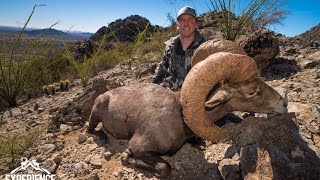 The Quest For 4 - Desert Sheep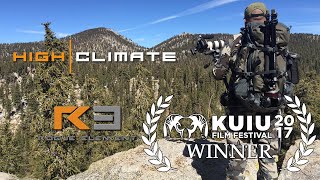 High Climate Al'óon Water for Namibia Tribal Lands Utah Shiras Moose 2016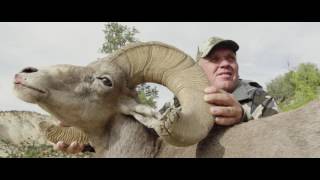 Lucky Draw Stories and Songs Reminisce West End
Montana Bear

Jay Presti Jay Presti & Crystal Gibson join friends in remote Montana after a long range opportunity on a spring bear. The adventure takes them on steep climbs and beautiful camp sites. Montana provides the adventures of a lifetime.

The Quest For 4 - Desert Sheep

High Climate

Our public lands are being threatened...We are being told climate change and global warming isn't real....Gun & Hunting rights are being challenged daily.....When is enough, enough? When will you do something about it? Follow Rogue Element on this conservation piece where they experience heat late into the winter months, higher numbers of unmanaged predators and the daunting feeling of failure

Al'óon

"The Northeast Appalachian Mountains are what we call home. Growing up turning over every stone, we're acclimated to the mix of thick brush, oak ridges, and hemlock swamps. The most difficult part about being an archer in the Northeast, is you may go 90 days without seeing a mature whitetail in daylight. Titled: Al'óon, Lingit for Hunt. This is the story of our Al'óon."

Water for Namibia

The hunting in Namibia makes it possible for more wild game to thrive. Water is a key element that money from hunting provides to help these populations flourish in more areas that normally would not be inhabited. The truth about hunting is that it is conservation.

Tribal Lands

The plains of South Dakota hold some amazing adventures. From Mule Deer to some of the best uplands bird hunting on the continent. Here is a look at 10 years of highlights leading up to this season.

Utah Shiras Moose 2016

Film follows a 16 year old boy and his father on a Shiras Moose Bull hunt in the Wasatch Mountains of Utah. Hunt took place over a five day period in September of 2016.

Lucky Draw

"Nathan knew he was lucky enough to draw the Utah Desert Sheep tag after only a short 7 years of entering the lottery. I immediately got a text from him asking if I could come film it. The months leading up, he spent physically hiking in preparation and mentally preparing himself for this hunt. All his hard work paid off. After hiking through the canyons to find a big group of sheep, everyone was scouring the hills to find the "one". Making a 375 yard shot with a muzzleloader is no easy task, but Gunwerks came through with dead accuracy. I have never seen Nathan so emotional and as excited as he was this day. I am honored to have captured it for him. Not only did he get lucky enough to draw this once-in-a life-time tag, but he also broke the Utah state record for Desert Sheep killed with a muzzleloader. Congratulations Nathan!"

Stories and Songs

What purpose we live with when we set out to leave a legacy. The three main story lines from my 2016 hunting seasons come together through this song. A one year old, a Colorado DIY backcountry hunt with my father, and my PA archery season.

Reminisce

Hunting whitetail with a traditional bow in Pennsylvania with my son Finn.

West End

This is a highlight reel of a public land archery Elk hunt in Colorado. We spotted a nice 6x6 the first day and followed him around the "West End" of the mountain for a week as he gathered more cows. Although we never got a shot off on the bull it was still an incredible adventure.