 BC Stone - Trailer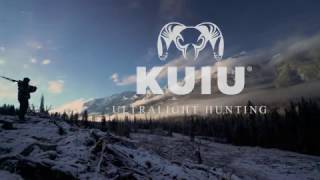 The Sixty Second Season The Long Way Up 2017 Teaser Xenek Ground Blind Commercial NZ Bow Hunt Four Seasons Safaris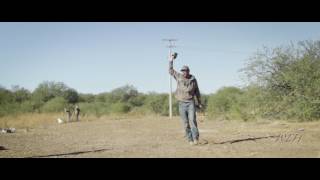 Dove Hunting in Sonora
The Alaskan Wilderness Elk Dream Pureness
BC Stone - Trailer

After 31 days pursuing Stone sheep unsuccessfully, Leo returns to British Columbia to try to complete his grand slam.

The Sixty Second Season

"A year's worth of Experiences in 60 seconds. With no shortage of hunts, our gear is put to the test. From the mountains of New Zealand to the deserts of Mexico, there is no terrain it can't handle. We compiled some of our favorite clips for a short look into our epic adventures."

The Long Way Up 2017 Teaser

'The Long Way' Up is an ongoing documentary film project, three years in the making, that follows two brothers (Dustin and Brooks Chapman) on an unguided, backcountry bow hunting trip in the wilderness of Colorado. Hunting only with a bow and arrow, Dustin and Brooks set out to find a monster bull elk.

Xenek Ground Blind Commercial

The creators of Xenek ground blinds reach out to the crew at Wild At Heart Outdoors to do a promotional film for them. They felt their blind was unlike any other so we set out to shoot the film in an abstract setting. Taking to the top of a mountain in Montana the crew had a blast glassing bulls and filming.

NZ Bow Hunt Four Seasons Safaris

Bow hunting in New Zealand is not for the faint-of-heart with steep terrain, thick scrub and often long shots making it the ultimate challenge. This film follows outfitter Shane Johnston as he guides his first client of the 2017 season. Filmed over four days and numerous dramatic weather changes, the film features highlights from the hunt including a magnificent White Stag, Feral Goat and one of a dozen Wallabies.

Dove Hunting in Sonora

"After a successful season of videoing for Wade Lemon Hunting, I was asked to make a promo video to advertise their new dove hunting package. The hunting takes place in Mexico at the Sonora Desert. We had a blast filming dove hunts for 5 days. The doves came in swarms and I couldn't film fast enough to keep up with all the action. I was running from hunter to hunter trying to capture the excitement as they took down doves. This film highlights the exciting adventure that it is to hunt with Wade Lemon Hunting."

The Alaskan Wilderness

The Double Lung TV crew heads to Healy, Alaska, in search for moose. The crew heads there hoping to test the durability and performance of the Kuiu brand. From hiking mountains to crossing rivers, Kuiu proves to withstand it all.

Elk Dream

Counting down the days until Elk season and dreaming about it every night

Pureness

Pureness is a short piece representing the simple beauty of the experience that instills itself into our memories.