 5IY
Ghosts from the Snow Downfall SEVEN YEARS
Whisper in the Woods
THE GOAT ROPE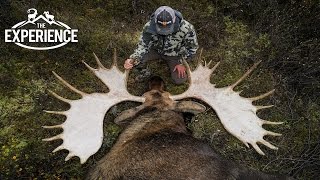 Unforgettable Alaska Chrality New Season The Walk for NOW.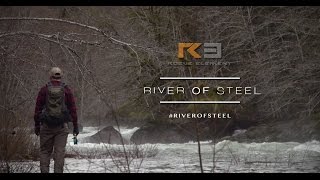 River of Steel Beyond Boundaries
Fight With Feathers BC Stone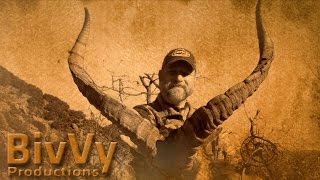 Gredos
5IY

Jay Park In October, 2016, five of us headed to west Texas to hunt Aoudad rams on a 40,000+ acre ranch. We expected hot heavy days and rut crazed rams, but instead were greeted with heavy sustained winds and intense rains. With five tags to fill and only 3 days to fill them in, we'd have to split up to get all five rams killed.

Ghosts from the Snow

Carl Strachan Very few people have experienced an encounter with the devil cats of the mountains. In 'Ghosts from the Snow,' Marcus Jaske and Patrick Montgomery venture to the rugged snowy mountains in search of the ghosts we often fear as hunters.

Downfall

From the moment I first laid eye's on this deer, I instantly knew I had found the stag I wanted to hunt. What I didn't know was it would take a total of 18 days in the field, over 4 separate hunts and 2 seasons before I finally got an opportunity to take a shot. This film shows a little of the journey and how it unfolded.

SEVEN YEARS

The quest to take a trophy bull elk for Oregon's Cammie Bender was a journey that lasted many seasons. "SEVEN YEARS" is her tale of success as she finally completed her quest in the Gila on a beautiful 6x6 with the help of her husband Tony and guide Jimmy Stout.

Whisper in the Woods

Spring brings forth a time of the year when many aspects of life are awakened by the echoing gobbles of the bearded birds of the woods. From the foothills of Montana, comes the incomparable experience and ventures of hunting the white-feathered Merriam.

THE GOAT ROPE

The Goat Rope is about two brothers who head out West on a Colorado Pronghorn bowhunt. This is their first attempt at hunting pronghorn, the fastest land mammal in the Western Hemisphere that reaches speeds upwards of 50mph. The hunt takes a dramatic turn when one of the brothers, Dustin, encounters an unexpected event that makes for an exciting conclusion!

Unforgettable Alaska

We are hunting giant Alaskan Yukon Moose, and a HUGE black bear deep in Alaska. This hunt unfolded in ways we could never imagined.

Chrality

Inspired by the geometric principle of chirality, this is a story that I've wanted to try and tell for a long time. This is a film about one person, one hunter; identical, and yet opposite. They are the same person, yet they behave differently. Good, bad; to love or to kill.

New Season

A story about two seasons in the life of Austin Taff and how hunting helped him heal and renew his passion for the outdoors.

The Walk for NOW.

Sportsmen hike 50 miles in 2 days to raise money for the Nevada Outdoorsmen in Wheelchairs. This program gets hunters in wheelchairs out in Northern Nevada for pronghorn antelope hunts. Giving back thru the outdoors.

River of Steel

Experience a passion for fly fishing handed down generations. The pursuit of Steelhead by fly burns inside and no amount of travel will stand between Ryan and his quest to find the mighty Chromer!

Beyond Boundaries

100 miles from any roads Mike and Lane are on DIY bow hunt for Caribou in the Northern Territories of Alaska.

Fight With Feathers

With unexpected warm weather of January and February of last year, the Rio turkeys of the Kansas hills became a very difficult task to fulfill. Fight with Feathers is the story of Clay McEachern's failures and accomplishments of the season.

BC Stone

After 31 days pursuing Stone sheep unsuccessfully, Leo returns to British Columbia to try to complete his grand slam. Through hard work and determination, Cari catches a break and sets the bar high early in the trip with a giant ram. Enjoy this film as Leo and Cari both go home with record book Stones.

Gredos

In December of 2015, I received a phone call from a good friend. He was asking if I wanted to go to Spain in December of 2016 to film an Ibex hunt. Before Brandon could finish his sentence I was telling him "YES!". Fast forward nearly 12 months to the day, and I'm boarding the plane and heading for Spain! We wasted NO time when we arrived in Spain. We immediately met with our outfitter, had lunch and went straight into the hunt. I was blown away by the breathtaking views Spain had to offer. I was also very surprised by how difficult this terrain was to hike. Ibex literally live on steep cliffs in the mountains. Trying to walk and film was no easy task on this hunt. One wrong step might be your last. BUT, you have to go where the Ibex live. As we got deeper into their environment, we spotted a group of Ibex and came up with a plan to get in bow range. Our game plan must have been good, as it allowed us to sneak within 25 yards of them. At the right moment, Brandon drew back his bow and made a perfect shot! The rest is history, as you will see in the video. Brandon's Gredos Ibex ranked 31 overall in the SCI record book. It was a true trophy harvest, and a dream come true for him. For me, it was an absolute privilege to capture everything on film.