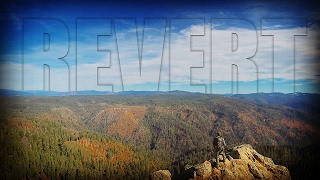 REVERT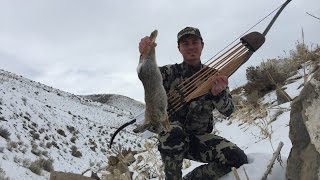 Cottontail with a recurve Wyoming Mule Deer The Connate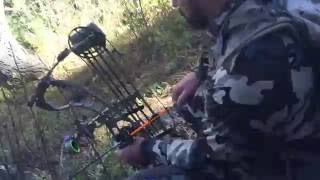 Utah Archery Bull Hunt 2016 Brent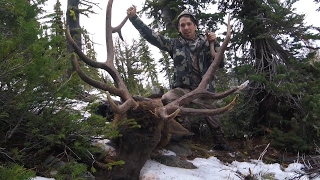 Rags to Riches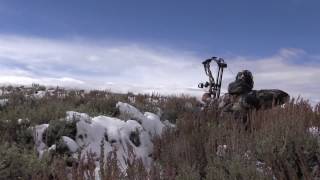 BackCountry & Bulls Trailer Sustenance Teaser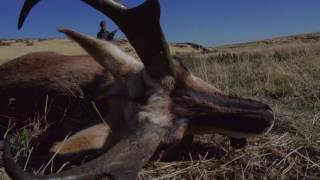 The Perfect...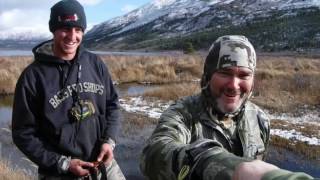 Yukon Bull vs Bowhunter 2016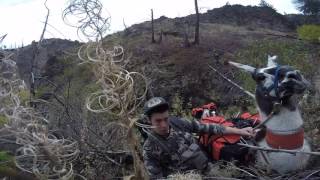 Ol' Frank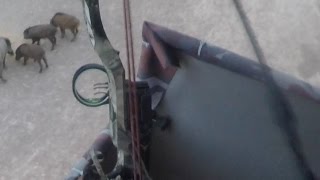 Tierra del Jabali
2016 Flashback. Kuiu Film Festival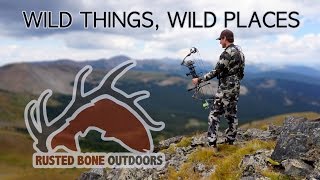 Wild Things, Wild Places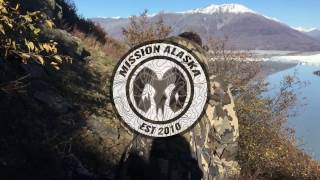 Glacier Goats
BEYOND THE PRESSURE PROMO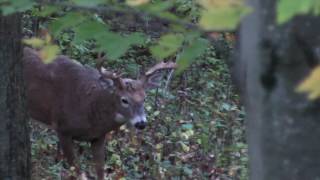 The Journey TRAD
Kuiu Showroom Visit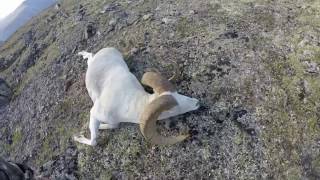 Valley To Peak
NEW ZEALAND - A HUNTERS PARADISE Zone 17 Patience The Experience Territory-No Man's Land The Shop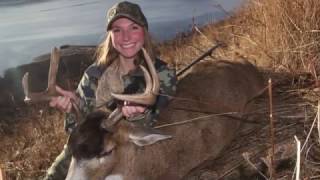 Thanksgiving Day Magic Restoration in Shelikof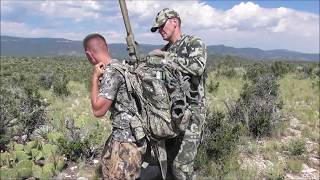 Death Wish Adventures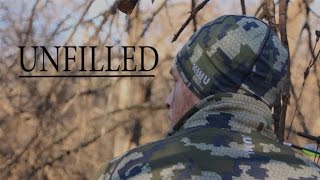 Unfilled Territory-Grey Ghost Wyoming Mule Deer and Antelope Hunt 2016
REVERT

Elliot Peters Revert was an idea I had back in 2016 when Kuiu started this contest. Due to lack of footage, I decided to wait another year in hopes I could put this story together as best I could. Revert is about exactly that, reverting back to more basic, primal instincts that I believe all of us have, some just more on the surface than others. Its about that first close encounter that hooked you and has kept you coming to the outdoors ever since.

Cottontail with a recurve

Brian Castagnetto I was out chasing chukars and decided to pack my recurve in case I found some cottontails. I found one and was able to walk right up on him to within seven yards and make a good shot.

Wyoming Mule Deer

Bradley Beeson A mule deer hunt from the 2015-16 season in Wyoming. Both hunters came home with large 4 point bucks.

The Connate

Shane King The Connate film shows the importance of wilderness. It is our responsibility as hunters and outdoorsman to be stewards of the land and wildlife. We must ensure that this adventure is passed down for many generations to come and ensure that they will have the same connection to wild places as we once had.

Utah Archery Bull Hunt 2016 Brent

With little time to hunt, we tried to make the most of it and walked in on a bugling bull. We were surprised when the bull stepped out at 12 yards as we rounded the end of a ridge. After a short stand off, Brent was able to stand, draw and shoot at 12 yards. The first arrow hit a limb and deflected over the bull (miss). The bull was completely unaware of what had just happened and walked into another shooting lane. Brent took aim again at 20 yards, but completely missed again. Two shots, within 20 yards on a nice bull, missed. We were all convinced that the bull was hit with the first arrow. As it turns out, that was not the case.

Rags to Riches

Jordan Zistel and Chad McFarland take to the mountains in this epic DIY Oregon back country hunt. They trekked through rain, snow, and sunshine to harvest and pack out this majestic animal. Patience paid off big time when it came down to this hunt. Chad had the opportunity to shoot a spike, but passed him up in hope of something more. He got his chance...

BackCountry & Bulls Trailer

This film was an honor to do because I had the opportunity to video and learn from a great hunter Travis Nowotny. It was a funny story, we actually decided to film the hunt over Facebook even though we had never met. We both had general Montana elk tags in our pockets and decided to meet up in anarea we had never been too. Archery season turned out to be very exciting with many close calls but nothing to put a tag on. Travis made several attempts by himself on the weekends after our first get together but weather and pressure made it a struggle. We hooked up again deciding we would give it one last go in the rifle season. We packed gear for three days and ended up putting a bull down on the first evening. We spent the next day getting the bull out of the backcountry. It was awesome meet some one with the same passion or should I say obsession as me, I have a feeling there will be many more hunts in the future.

Sustenance Teaser

The story Sustenance highlights the heritage of hunting still being carried on today for all of the right reasons. Within this story you will follow us along on some unforgettable adventures found in both the high country of the Rocky Mountains all the way down to the desert of the Colorado Plateau. All animal harvests in this film have one very distinct theme in common: The experience as well as sustainability trump all other reasons to hunt.

The Perfect...

"This film begins with a failed mule deer muzzleloader hunt in central Idaho and ends with a successful antelope muzzleloader hunt in southern Idaho. Kylen Rush, an eleven year old 6th grader, uses an open sight .50 cal muzzleloader to take her first big game animal ever. During the hunt, we were able to capture great footage of sage hens, as well as an incredible bull elk, who happened to swing by our desert pond during the early morning hours. Kylen was able to take her first big game animal as her dad, Kirk, captured it all on film. Her stepmom, Traci, also experienced the hunt. Everything about that day was simply perfect."

Yukon Bull vs Bowhunter 2016

Day 6 of a 10 day hunt for Texas bowhunter, Richard Fugler, who was my third hunter of the 2016 season, started in heavy snowfall and turned to rain and thick fog. We rode 3 miles by horseback and ascended a mountainside to gain a vantage point of a large valley, patiently waiting for the weather to pass. As the fog was lifting we caught a glimpse of a mature bull bedding down in a valley behind us around a mile and a half away. Almost 2 hours later we catch another glimpse of the same bull as he limps off into heavy bush, appearing to be wounded from a fight. 600 yd away we find 2 more bulls, a young one and an old warrior nursing his wounds from the battle that had just ensued. Upon sneaking into position we found that the only way the old warrior bull would provide a clear broadside shot was to grunt and rake the young bull into a sparring match with whoever dared to challenge him. After a bluff charge at us he finally turned on his partner and began to gore the older bull until he gave Richard access to his boiler room. Perfect heart shot. 5 steps and "splash." Some of my favourite parts of this film are of the hunters raw emotion after the shot. You just can't get that feeling with a rifle.

Ol' Frank

Three Friends decide to take on the Frank Church River of No Return Wilderness in pursuit of a couple true back country Mule deer. Tyson, after two years and six grueling trips into this wild place he finally punches his tag on his first backcountry Mule Deer

Tierra del Jabali

Bowhunting wild boar in Spain can be extremely challenging. At first I tried hunting them using the spot and stalk method. Because of the hot weather, this way wasn't successful for me. Later in the hunt I decided to give hunting them from above, in a treestand a go. My persistence finally paid off. Since I was just meat hunting anyway, I decided to shoot one of the smaller ones from the sounder. Due to the harsh terrain, this truly is the perfect environment for these robust animals. As I like to call it: Land of the wildboar, in Spanish: Tierra del jabali.

2016 Flashback. Kuiu Film Festival

Not only does this film show a lot of success I had in the 2016 season, but it also shows a lot of the work that happens before the season even begins. Going all the way back to summer scouting and planting food plots. Giving people an idea of what all goes into hunting. All the work before hand. And how its not just going out and shooting something. Moving forward throughout early season and then into late season reflecting back on my whole 2016-17 season

Wild Things, Wild Places

Even when my bones are old and rusted, I will still be pursuing wild things in wild places! Hunting is more than just killing, but it is the pursuit of that which is elusive but obtainable. Failure is inevitable; failure leads to growth and growth leads to life clarity and life lessons that pierce one's soul. Wild things in wild places help mold us into better versions of ourselves.

Glacier Goats

Goat hunting anywhere can be difficult. Rugged terrain, sheer cliff faces, and remote habitat make these majestic animals a highly desired trophy. Watch as Alaskan resident, Gino, take his first ever mountain goat with his friend Austin.

BEYOND THE PRESSURE PROMO

Pressure -is defined as the force applied to a unit area of surface. We all feel pressure in our everyday lives whether it's a husband trying to provide or a wife trying to support and a kid doing there best to perform we all feel the pressure. In doing so we learn more about ourselves and how to deal with it.It's in the things that we love and the memories that alleviate it all... the same goes with hunting! As hunters we our under constant pressure to shoot the biggest buck and show off your trophy or to do better than the year before and be the best! But really in the end it's all about enjoying those failures and misfortunes and living in the moment with the ones that you want to escape it all with! We hunt sum of the most pressured animals in North America and we find the places where they try to to escape the pressure and we do it because we love it!We love waking up before the woods comes alive..... we love working hard to reap the benefits...... we love passing down traditions.... we love pushing ourselves to the limit.... we love feeling that much closer to God and being apart of something greater than ourselves..... and we love when it all comes together.... THIS IS BEYOND THE PRESSURE

The Journey

This video asks the question what is more important, the harvest or the journey. All too often, we as hunters get wrapped up in "success" and don't take the time to truly enjoy every opportunity for what it is in that moment of time. This video relieves my season and the encounters that made the journey well worth the time.

TRAD

When is the right time for TRAD? I've always said I'll wait till I get older, well the last I checked I'm not getting any younger so I decided to get the bucket list moving forward early and I'm going to tell you I wish I would of made the TRAD transition a few years back. Longbow is very challenging and If I get good enough by this fall I may try my skills hunting with my TRAD, I'm not getting any younger.

Kuiu Showroom Visit

"I visit the Kuiu showroom and Dixon California! I hav 3 YouTube channels that I do as a hobby: Scout Tactical, Scout Prepper, and Scout Hunter. This video was uploaded to Scout Hunter. Had a great time at your place!"

Valley To Peak

My hunting adventures from valley bottoms to the highest peaks in the Yukon Territory and British Columbia.

NEW ZEALAND - A HUNTERS PARADISE

The film displays the adventures from the past year on public land in the South Island of New Zealand, where my friends and I enjoy life, taking advantage of what our back country has to offer, shooting with mostly the cameras but also filling the freezer for the family.Hopefully, you have enjoyed coming into the hills with us through this short film. Thanks for watching.

Zone 17

In October of 2016, three of us, having no points, drew tags for Wyoming's antelope Zone 17. Little did we know that our ease of drawing was due to much of the "public" land in that are being inaccessible. As a result, we were forced to scour the landscape and pick apart even the smallest pockets of BLM and state land in our search for critters. Fortunately, it all came together on the very last day of our hunt. We managed to put in a good stalk and bag three antelope in one fell swoop. What was undeniably the worst and most frustrating hunt we had ever experienced ultimately became one of the best stories in the campfire arsenal!

Patience

The Experience

If you have hunted for a long period of time, you undoubtedly have certain years that stand out in your mind better than others. Some can even recall times when their seasons were essentially perfect: the year that could never be topped. For us, 2016 is definitely in the running. Enjoy this brief summary of our season as it takes you from the Colorado high country to the tundra of Alaska - truly "The Experience".

Territory-No Man's Land

"No Man's Land" is a self-filmed Whitetail hunt in the flat lands of the Oklahoma Panhandle. This strip of land was unowned and/ or regulated by the government and was called the Neutral Strip. Later, the area developed the name of "No Man's Land", as it was owned by no man. This unique area is also home to the Great Dust Bowl Days of the 1930's. Rich in history, the area is also host to good whitetail hunting.Is this film about the hunter or the buck named Flatlander? (Flatlander is a nickname given to those who inhabit the flat regions of the country.) The hunter had previously encountered the deer at 60, 41, and 25 yards. It was their encounter, at the trail camera, where the hunter and buck had a 15 yard stare down. This event stated their obsession and curiosity with one another over the course of a year. This unique buck's curiosity in the trail camera only fueled the hunter's obsession for the pursuit. Did the buck know when the hunter arrived for the following season, or did he just remember the events from the year before? As the hunter spends time tracking the buck and sorting through life in his head, the buck only left sign to be followed, staying one step ahead of the hunter… only to return after the hunter had left his territory. This film uses several metaphors and puns to relate the hunter and the Flatlander.

Thanksgiving Day Magic

Follow along with Jordan and Austin, on her first Sitka Blacktail Deer hunt in Kodiak, Alaska. Jordan makes a great shot on a mature buck, her face says it all. This hunt took place over the Thanksgiving weekend holidays, it was a magical experience hence the title "Thanksgiving Day Magic". Part 1 of 2. Stay tuned for Part 2. #blessed #thanksgivingdaymagic #kodiakbucks

Restoration in Shelikof

"Salmon are the life-blood of Southeast Alaska. The Sitka Conservation Society works to protect the natural environment that salmon depend on in the Tongass National Forest and develop sustainable communities in Southeast Alaska. these communities depend on salmon for our businesses, our food that fills our freezer, and to feed the giant coast brown bears. Past logging did some severe damage to salmon streams before we learned the dynamics of how watersheds work and what limits we need to put on ourselves to keep salmon running. A big part of the work that the US Forest Service and its partners are working on today is restoring salmon habitat so that they are producing their full potential of salmon. This film tells the story of a local family who knows the country better than anyone. They are avid hunters and fishermen and are some of the best heavy equipment operators out there. They put those outdoor skills and heavy equipment skills to work in this film to take care of the fish."

Death Wish Adventures

"Death Wish Adventures consists of a branch of the Davies family, also see "just kill outdoors" for my father's awesome videos. This video is an intro to all the video I will continue to post. This year takes place in Alaska, I also included a few shots from New Mexico and Texas to incorporate family. Duck hunting was done in Washington as we passed through for Thanksgiving. In this video you will see short clips of everything done in 2016. It includes, Valdez family trips to go Halibut, Lingcod and Salmon fishing. Trips to Kodiak to go Sitka black tail deer hunting (this trip was a one man show), Trips to Seward in the winter for sea otter showings, taking my daughter camping and sledding in the nice cold weather of Alaska, Quartz Lake family salmon fishing, and many more!"

Unfilled

Unfilled tells the story of Whitetail Instincts 2016 whitetail deer season in Nebraska. Hunting a new piece of public land, with only a week to scout before the season presented many challenges. There were many twists and turns along the way, but the guys quickly saw the potential this property had to offer. However, the hunt ended with an unfilled tag. The first reaction to an unfilled tag is disappointment. But should that be our first reaction? An unfilled tag only tells part of the story. What it doesn't tell is all that was experienced and all that was learned. This is only the first chapter of a story that is yet to be finished. It is part of the story that makes the success that much better.

Territory-Grey Ghost

Wyoming Mule Deer and Antelope Hunt 2016

"Hunt Booked 2X1 Mule Deer and Antelope Hunt In Association with Shoshone Wilderness Adventures Outfitter: Heart X Ranch Bob Tarver Gillette, Wyoming October 10 - October 15, 2016 Hunters: Tamara Hale Robert "Butch" Schimizzi Barry Kuhn Tommy Schimizzi This season for 2016 we chose to spend our hunt with another family member and close friend, through Shoshone Wilderness Adventures, John and Anita Andre. Day 1 Bob Tarver as my guide; we stayed on the ranch where he had seen a nice 3X4 Mule Deer. Stocking this buck was an adventure, it happened so fast that I was unable to catch filming of the kill, shot approximately 285 yards, a beautiful 3X4 and proud of it. Day 2 Butch shot his antelope in the morning. I ended up stocking a group of antelope the same morning. The shot was perfect, dropped him where he stood, I tagged out. That evenings before sun set, Barry and his Guide, Taylor were back in far, we received the call that they just harvested a grand daddy of Mule Deer, a nice 5X5. Day 3, Barry and Tommy harvested their Antelope before 1pm, Tommy, filling his Mule Deer Tag with Guide, Taylor that evening, they had quite a stock on this nice 5X5 Mule Deer and able to stay within their property lines and BLM limits."