 Zone 17 - Short Territory-Promotional Double Down Teaser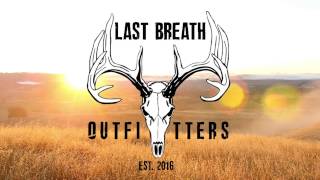 Last Breath Outfitters 2016 Season
Against the Wind Trailer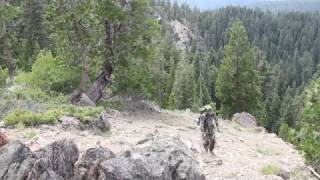 My Two Cents...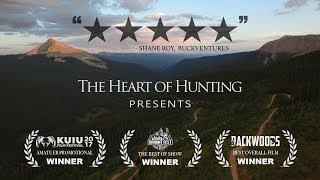 The Heart of Hunting | An Outdoor Film Series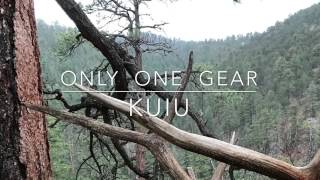 Any Weather The Dream You Ready
Zone 17 - Short

Tom DuPree III In October of 2016, three of us, having no points, drew tags for Wyoming's antelope Zone 17. Little did we know that our ease of drawing was due to much of the "public" land in that are being inaccessible. As a result, we were forced to scour the landscape and pick apart even the smallest pockets of BLM and state land in our search for critters. Fortunately, it all came together on the very last day of our hunt. We managed to put in a good stalk and bag three antelope in one fell swoop. What was undeniably the worst and most frustrating hunt we had ever experienced ultimately became one of the best stories in the campfire arsenal!

Territory-Promotional

Brian Curtis "Territory" is an independent, self-filmed hunting series that showcases a variety of big game hunts and outdoor adventures. These captivating short films provide a unique perspective and opportunity to present a variety of big game animals and their unique habitats. This promotional trailer captures a few of the exciting things to come with Territory!

Double Down Teaser

This is a teaser for our Colorado Hunt with Zach Bowhay called Double Down.

Last Breath Outfitters 2016 Season

Here is a compilation of good times and hunting moments from our 2016-2017 hunting season's

Against the Wind Trailer

This film recaps some exciting moments from our 2016 hunting season, and is a trailer for our new YouTube channel. We've been filming our hunts as much as possible for a few years now, with the goal of being able to relive each of those moments for years to come. It's just recently that we've decided to start sharing some of those hunts online for family, friends, and anyone else that might be interested. 2016 was an extremely fun season for us, and everything showcased in this film was in Oregon. The final three bucks seen were harvested during western Oregon's late season archery blacktail hunt.

My Two Cents...

I just wanted to offer my two cents to those who are having a tough time staying motivated to get outside and stay there. I think we all struggle with it at times, in one way or another. For me, having things like new gear, a comfortable pack and some good optics, I had nothing holding me back from having the hunts I dreamed all year about. I walked into the woods more confident that I've ever been, and that changed my entire season.

The Heart of Hunting | An Outdoor Film Series

This 2017 Heart of Hunting promo reel is a short compilation of teaser clips from the 2017 film series launching in April. This series documents four best friends and award winning filmmakers on their own personal quests to discover what makes up the heart of hunting. There is no terrain too rugged or location too remote for these avid outdoorsman. Their big game adventures will document what it takes from drawing the tag to scaling remote mountains in quest for trophy bear, elk, whitetail & mule deer, antelope, turkey and bighorn sheep. Come along for the ride as we explore their stories, motivations and adventures to see what truly makes up The Heart of Hunting.

Any Weather

This short clip shows how with the right gear you can hunt in Any Weather on Any Mountain.

The Dream

Dreaming can only take you so far; pull back and release the reality of your next Xpedition.

You Ready

Spring turkey hunting in Kansas with my kids.