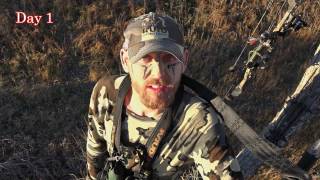 River Bottom Redemption Sustenance Long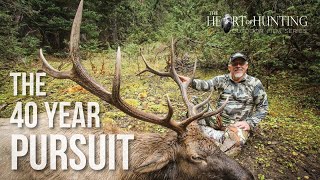 The 40 Year Pursuit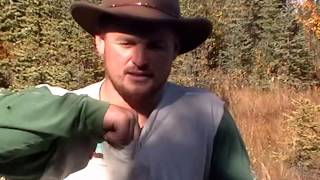 Roman's Alaska Moose Hunt Tiny Huntress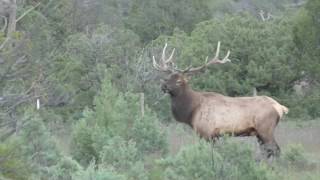 The Trophy Chooses You Double Down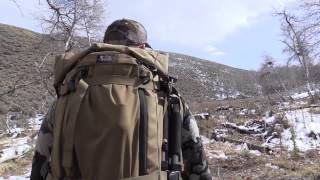 BackCountry & Bulls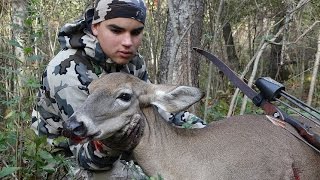 Don't Blink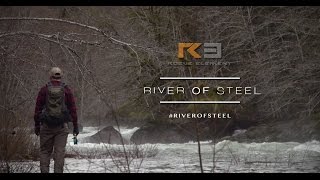 River of Steel Path of Persistence Star Buck 2016 Moose Camp In The Draw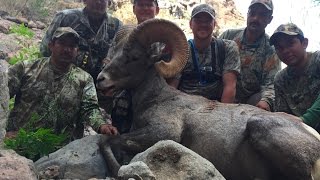 Clint Ward - Desert Bighorn Sheep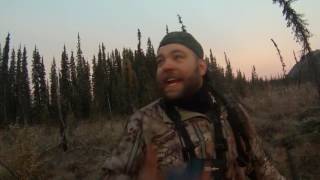 Family Tradition and The Plus One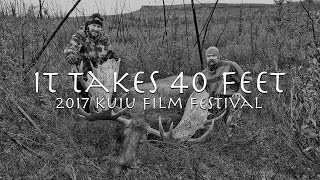 It Takes 40 Feet Young Strutters 2 bulls in 15 days
Roe City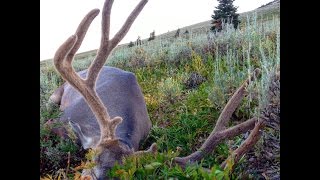 Pitch Peak Limited Entry Mule Deer Hunt DRIVEN
The Alaskan Dream. Two Brothers Two Bull Moose.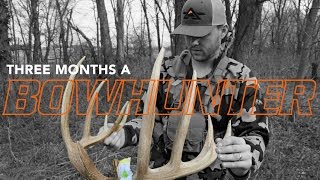 Three Months a Bowhunter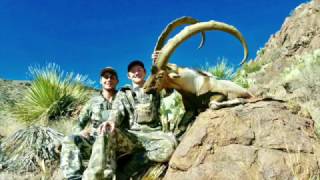 NM Ibex: Quest for #4
TEXAS FREE RANGE AOUDAD HUNT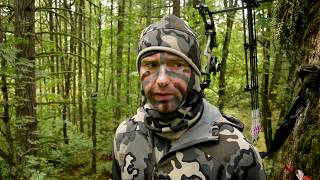 Sweeper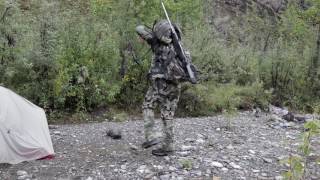 Foggy Sheep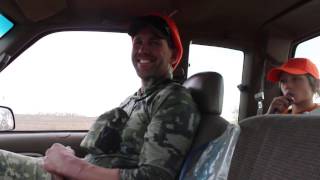 Corbin Swarbrick Deer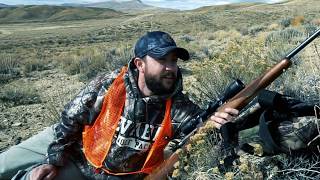 Full Circle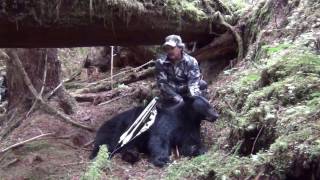 Season of the Black Bear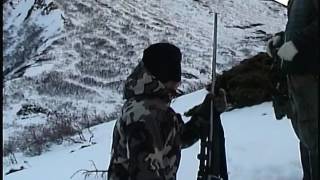 Kamchatka Brown Bear 2016 Cerrito Pelon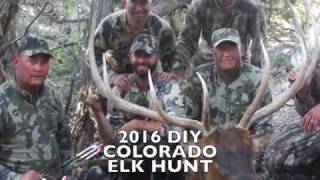 2016 DIY Colorado Elk Hunt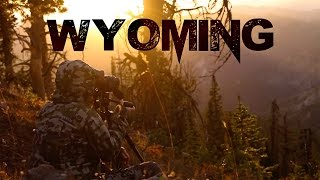 Wyoming The Stand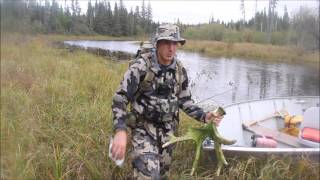 2016 Ontario Archery Moose Hunt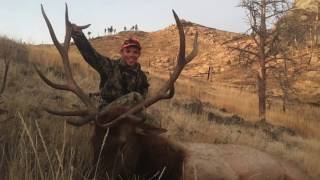 Wyoming Elk hunt 2016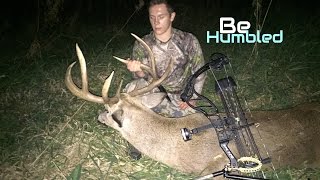 Be Humbled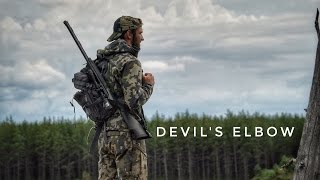 Devil's Elbow Make Sure You Aim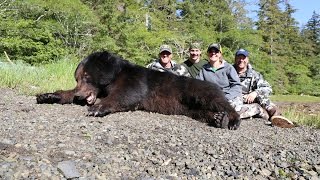 Black Bear Bonanza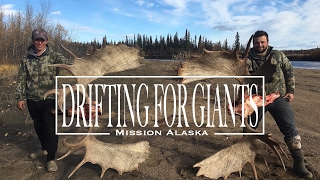 Drifting For Giants Perseverance Thanks Dad Chasing Desert Giants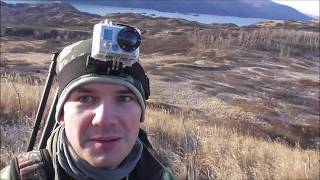 Kodiak Blacktail Deer Hunt DWA KUIU Film Fest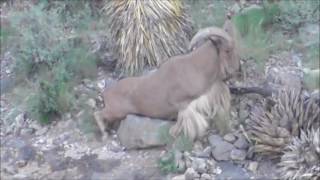 New Mexico Aoudad Barbary Sheep hunt 2015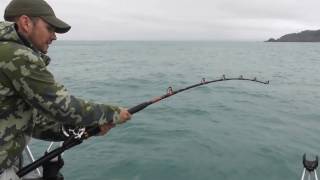 Fishing Valdez Alaska DWA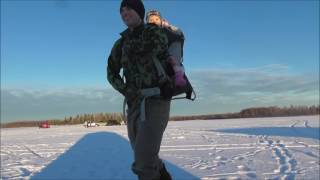 Paisley's Ice Fishing Adventure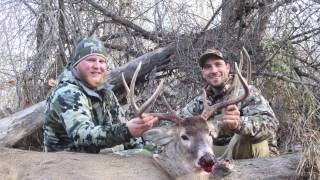 Island Bucks A Story of Passion
That's the One Desierto Speed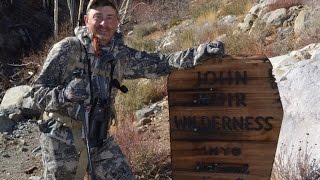 Once in a Lifetime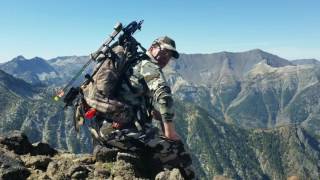 The Coward in Me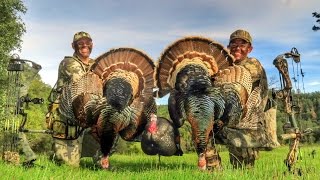 Why We Do It
River Bottom Redemption

Bill Aasheim Follow us on our 2016 public land DIY archery hunt in South Dakota. We battled through excessive heat,a widespread EHD outbreak and other public land hunters to finally seal the deal on a big buck that was all too familiar. One brothers near miss in 2015 turns out to be a blessing in disguise for the other. After 6 hard days and many miles hiked, we put our Kuiu gear to the test and it passed the test with the ultimate prize.

Sustenance Long

John and Col Bielak The story Sustenance highlights the heritage of hunting still being carried on today for all of the right reasons. Within this story you will follow us along on some unforgettable adventures found in both the high country of the Rocky Mountains all the way down to the desert of the Colorado Plateau. All animal harvests in this film have one very distinct theme in common: The experience as well as sustainability trump all other reasons to hunt.

The 40 Year Pursuit

Steve Frith After hunting elk with archery equipment for the last forty years Mike finds himself still trying to tag his first branched antlered bull. With several injuries and setbacks over recent years Mike fights back and finds himself with a branched antlered, bull elk crossbow tag in his pocket. With his sons, Andrew and Tyson, Mike looks to end The 40 Year Pursuit.

Roman's Alaska Moose Hunt

My father and I made a once in a lifetime trip to Alaska chasing the elusive moose. We had a great time and could not have been in better company or a better place. We drove from Northern Idaho to Alaska. It was a 36 hour drive. The scenery was perfect. We both tagged real nice bulls and filled several freezers.

Tiny Huntress

In a time where hunting seems to have turned into a competition in many ways, it's very refreshing to get back to your roots. Hunting with a young hunter gives you a whole new perspective. It takes you back to a time where everything was fun and you loved climbing rocks, beehives and just time spent with your parents. Hunts like these remind me of what's important and this film shows the simple joys of hunting with your children. It wasn't ever meant to be a professional film. We just tried our best to capture this special time while also making it a great experience for our little huntress.

The Trophy Chooses You

After putting in for this archery tag for nearly a decade, back in April of 2016, I finally got the good news that I had drawn the tag. From that point on my main focus was to harvest a bull that grossed 340" or better. I knew going into the hunt that I would mainly be hunting solo, meaning I would have to call, film, draw, and shoot almost all at the same time. In the months leading up to the hunt I worked hard to make sure I was physically fit for what lay ahead. I trained with my bow, practicing everyday so I was sure when it came to the moment of truth I would be ready. I hunted my tag for nine out of the ten days allotted for the hunt. Through the first six days I was having a lot of action on my hunt, I just couldn't find a bull big enough to meet my goal. Then, on the seventh morning of the hunt, I located a bull that I believed would go over the 340" mark or be really close to it. This was a hunt that I put blood, sweat, tears, heart and soul into. I gave everything I had and when the opportunity arose I made a poor shot and hit the bull square in his humerus. I looked for the bull for two days after the shot but had no luck turning him up again.

Double Down

This film is Zach Bowhay and his brother Jeremy on a mule deer hunt in Colorado. Follow along as we hunt for 7 days on a hunt that was 7 years in the making.

BackCountry & Bulls

This film was an honor to do because I had the opportunity to video and learn from a great hunter Travis Nowotny. It was a funny story, we actually decided to film the hunt over Facebook even though we had never met. We both had general Montana elk tags in our pockets and decided to meet up in an area we had never been too. Archery season turned out to be very exciting with many close calls but nothing to put a tag on. Travis made several attempts by himself on the weekends after our first get together but weather and pressure made it a struggle. We hooked up again deciding we would give it one last go in the rifle season. We packed gear for three days and ended up putting a bull down on the first evening. We spent the next day getting the bull out of the backcountry. It was awesome meet some one with the same passion or should I say obsession as me, I have a feeling there will be many more hunts in the future.

Don't Blink

"Don't Blink" is actually two years in the making. In 2016, due to my inexperience as a filmmaker, I underestimated how long it would take to put together, so, I never submitted it. For this years festival, I just about waited too long again. But, I edited the down 2016 film in order to be able to include our 2016 seasons footage and get it ready for the 2017 festival. Man is it hard to edit year's worth of hunts down to 15 minutes! This film is a compilation of years worth of pictures, short video clips, and then some fully filmed hunts. You'll see my son Cade transform from a tiny 3 year old boy, into a confident and successful 16 year old traditional bowhunter. You'll also notice a transition into KUIU clothing as he grew...he couldn't wait! As cameras changed and improved, so did the footage. It's all real, nothing re-created. Still, there are times when footage quality isn't great because I chose to carry a smaller camera for the task at hand. All that said, I'm still apprehensive about submitting it, I've never entered any film festivals before. My hope is that if nothing else, I can inspire more hunters to not only involve their children in their hunts, but to endure the extra time and effort it takes to get it all on film...the reward is so far beyond the effort. Believe me when I tell you it goes way too quick…..Don't Blink!!

River of Steel

Experience a passion for fly fishing handed down generations. The pursuit of Steelhead by fly burns inside and no amount of travel will stand between Ryan and his quest to find the mighty Chromer!

Path of Persistence

The adventure of hunting in the backcountry is often times unpredictable. The only guarantee is that nothing comes easy. When immersed in the wild setting of Gods' country, taking an animals life with stick and string can quickly seem impossible. Join brothers Matt and Ryan Starley as they take us on a trip into the Wyoming Mountains pursuing high country mule deer with a bow. The adventures captured on their journey reveals a common requirement for finding success in life and in the field.

Star Buck

The story of a mule deer hunt with great friends in God's country. The buck was really unique and very old, with worn down teeth. I am certain he wouldn't have made it through this harsh winter. Like all good hunts, the taking of the deer was secondary to the overall experience of being "out there" with better friends than you deserve.

2016 Moose Camp

Each fall as the yellow birch tree sheds her vibrant color you'll find us, "Humphrey boys", escaping the rush of the urban life to seek the solitude of the created wilderness. In the heart of central Alaska, on the foothills of a tributary that feeds the mighty Tanana River, you'll find our humble "Moose Camp". Our goal for each year is quite simple, to fill the freezer with an organic source of quality meat. This year (2016) was a special year for us as we were joined by our brother in law, Jason Hoffman, for his first pursuit of the monarch of the last frontier, the Alaskan Moose. We were thrilled that he could make the trip and overjoyed to watch as he connected with his first kill shot. Our other goal for this year was to get Julie Hickman onto a bull. Julie has accompanied her husband, Doug, on a number of hunts now but had yet to experience the thrill of harvesting an Alaskan Bull. We committed to Julie that if she would push herself; we would pack out anything she put down. Watch in amazement with us as not only do we meet these goals, but are fortunate enough to witness young, Jock Humphrey, score his first bull breaking the 50" mark and as seasoned hunter, Jordan Humphrey, seeks redemption on a "monster bull."

In The Draw

In The Draw is a film about a mule deer hunt that takes place in the low country of Utah. Follow along as a bowhunter enjoys a hunt of a lifetime while perusing mature velvet bucks.

Clint Ward - Desert Bighorn Sheep

A documentary of Clint Ward's hunt of Desert Bighorn sheep in Baja Mexico. The trip was won in a drawing through GSCO. The hunt lasted for a total of 3 days across treacherous terrain. This hunt was very special as it completed the Grand Slam of Sheep.

Family Tradition and The Plus One

The Musgrave family, from Alaska, have never let an 'outsider' into the family moose hunt tradition, until 2016. After many hours of interviewing with the family, Blake was the first person outside of family that was allowed on the moose hunt. For the 5 Musgrave family members, this was a hunting trip, but for Blake, this was a dream. The crew would spend months preparing, days traveling, hours paddling, minutes sleeping, seconds shooting and a lifetime reminiscing. 14 days, 100 + river miles, 3 moose and one wolf harvested in the amazing Yukon wilderness.

It Takes 40 Feet

This film follows a group of self-guided muleskinners and hunters on a month long journey to Alaska's Arctic Interior in September of 2016. They were on a quest to reach a hunting area fabled to be the "Holy Land" of Yukon moose. Learning as they went and rolling with the punches was the name of the game, as it should be. With blood on their hands but only getting to within a mile and a half of the destination that drove them, plans are hatching for a return trip, because the road goes on forever and the party never ends.

Young Strutters

Kids and I early turkey hunting in kansas. We had a blast.

2 bulls in 15 days

2 Bulls in 15 days Stuck N the Rut Kuiu Film Festival 2017 Production Company Bio: Stuck N The Rut was created in 2010 by owner Travis Schneider as a family based business, filming his own hunts and keeping them 100% real. Team and family members take turns hunting, filming and editing, consistently producing 15+ DIY hunts each year. Our goal is to create a user friendly website and YouTube channel for the customers to watch episodes of the free DIY hunts. The team simply shares their passion and gear preferences with the public because they live, breathe and work to hunt. All team members work full time, and have families and other hobbies. Hunting is such an important part of life. They always find themselves back in the mountains doing what they love: pursuing big game. The Schneider family is among the hunters who go beyond comfortable conditions until they find success with do-it-yourself, public land hunts. Sometimes, when it comes to hunting, the length of the hike, the distance of the shot, or the size of the animal remain the least important factors. Sometimes, it's all about the remarkable adventure and discovering what lies beyond their limits.

Roe City

Roe City is the video result of a 3 day trip we undertook in July/August of 2016 to hunt Roe Bucks in Scotland. We had been planning the trip for several years but various work commitments meant that we were never able to get the the three of us up at the same time ... This was our first time attempting to video our adventures and we are happy to be able to share the excitement we had out in the harsh Scottish hills. Here's to many more adventures.

Pitch Peak Limited Entry Mule Deer Hunt

Follow along on the adventure as the Pitcher boys explore new country on a limited entry Idaho mule deer hunt. See dozens of velvet bucks as the search for the "one" takes us to the tops of the mountains and into alpine timber and meadows. Practice, preparation, and patience along with some predator control, all combine to the pivotal moment when the bucks are headed for the timber and everything hinges on the ability to connect on a long range shot.

DRIVEN

"DRIVEN" is a short film about Taylor Reisbeck, a young female hunter from East Helena Montana who can run with the best when in the mountains. She drew a Montana Big Horn Sheep tag in a unit that only gives out 1 tag. This unit had 90% of the sheep population die off due to pneumonia 5+ years ago and 2016 was the first year it has opened back up. With the only tag for the unit in her pocket, and only a few shooter rams in 406 square miles she had her work cut out. In the end she shows true patients and perseverance and takes a mature 181 4/8"ram.

The Alaskan Dream. Two Brothers Two Bull Moose.

This film is about 2 brothers fulfilling a dream that they thought would never come true let alone shoot 2 fantastic bull moose. It all started about a year before the hunt getting into shape and buying the right gear. We had a 50 pound weight limit and knowing Alaskan weather Kuiu would be the only gear for the hunt. The day before our hunt started we flew in to spike camp, got the Kuiu tents set up and went looking for a water source. Than night I don't think either of us slept much thinking about what the next day would bring and also grizzly bears coming into camp. Day one did not take long. After about an hour we spotted our first bull. We made a great plan of attack and Kory shot his first bull Moose. It took us 4 very heavy trips but we got the bull out and up to the lading strip. As the hunt progressed we saw many bulls, but on day 6 Jamey would complete the trip by shooting another amazing bull. We took our pictures and packed the bull out in 4 trips getting back in time to enjoy a great cup of coffee while the sun went down. A few days later we flew out with memories that will last a lifetime. There is something special about sharing a trip with your brother and your best friend. Alaska 2016. Two Brothers, Two Bulls. Amazing!

Three Months a Bowhunter

"Three Months a Bowhunter" is a video about the rollercoaster of emotions a bowhunter can feel throughout the fall. This video captures the essence of why bowhunting is so addicting, and even though you don't always have success, it's about the process and connection with adventure that makes it all worth it. This film starts with the preparation it takes to be a hardcore bowhunter (lifting, shooting, studying, etc). It then transitions into "September" where we go on a DIY Public land Montana elk hunt. After 7 days in the back country we were given one opportunity at a beautiful 6x7 but weren't able to make the shot. "October" starts off with a bang as I get an opportunity at the largest buck I have on camera, but once again we come up short. Battling through the ups and down we finally make it to "November", which is traditionally a month where anything can happen. Hunting nearly every day I finally get a shot at a deer of a lifetime, that beds down in front of me at 37 yards. After waiting nearly 2 hours for a shooting window, I'm able to slip an arrow into his chest and finish the three month journey with success. This buck is the cherry on top of an amazing fall, but this film embodies all of the small things that make the memories of 2016 one I'll never forget.

NM Ibex: Quest for #4

Follow the Harris Brothers, Tyler and Derek, of South Peak Guide Service as they embark on a quest to harvest Tyler's 4th New Mexico Ibex (3rd Billy) with a Muzzleloader. This hunt takes place in the Florida Mountains of Southern New Mexico. Tyler was using his custom built Bad to the Bone Muzzleloader and Vortex Optics. Along for the ride was Josh DeLaGarza, Mike Paulson, and Ryan Bledsoe who all helped find and keep eyes on this Billy from the bottom of the mountain. This Billy was hunted for six days total. Two days were spent scouting the Floridas prior to the hunt, and it took four days to seal the deal on this Ibex. Tyler had to sacrifice some of his hunt time for school because this hunt took place during finals week, but running back and forth from the Floridas to Las Cruces, NM paid off. This Ibex taped out to 47" and was the biggest Billy killed in New Mexico during the 2016-2017 hunting season.

TEXAS FREE RANGE AOUDAD HUNT

Sweeper

Our film "Sweeper" presents to you a father son duo chasing big mature blacktails in the Willamette Valley of Oregon. We spent numerous hours in preparation attempting to locate and lock down these big mature blacktails. So much goes into this process you almost question your sanity, is this even gonna be worth it? But, staying persistent and not giving up will lead you to success. Once we found the bucks we wanted to harvest the game began! We kept a close eye on these bucks checking trail cams 2-3 times a week! After nailing down what we thought to be the best travel location we hung a double treestand set and waited for season to come. Once the opener hit we climbed into the stand and got settled. Not even 3 hours into the sit my son Caleb was able to harvest his first ever blacktail buck (the exact buck we had picked out for him). We took the next day off to relax and celebrate then it was my turn to climb back in the stand! About an hour before dark I look down and boom there he was "sweeper" just standing there scanning every inch around him! I drew back settled my pin and bam the rest is history long lived sweeper! We did it we had successfully harvested the 2 bucks we set out after and we did it 2 days apart!

Foggy Sheep

One of my closest friends, Cody Carr, won a Dall Sheep hunt in Alaska through Full Curl Society. I joined him on this trip to capture the best moments on film. Plenty of world-class hunting and fishing ensued, punctuated vividly by moments of chaos and hilarity. For example, when we chased a massive grizzly bear out of camp in our underwear. The bruin decided to run off with the sheep skull, but luckily dropped it just outside of camp. As wilderness hunts tend to do, the trip offered many quite moments for reflection and introspection. The Brooks Range is intoxicating, addictive, unblemished and unforgiving. The animals that live there do so through sheer will to survive. The Dall Sheep, atop the foggy and windswept peaks, defies all odds simply through the act of survival. We were lucky to see the Brooks Range, fortunate to experience sheep in their natural habitat, and blessed to do it with friends, while making new ones along the way.

Corbin Swarbrick Deer

My son corbin and myself on his first deer hunt in Cody Wyoming with my good Friend Joel Proffit who has an outdoor ministry and takes many kids hunting who would otherwise not be able to. we have been good friends for years and hunt together annually

Full Circle

In October of 2016, Dillon Brown drew his first Wyoming Antelope tag. Joining him on the trip was his father, Dean, and together they made the trek from California to Wyoming with the expectations of finding a giant buck. Dillon's grandfather, "Papa", after giving up hunting due to old age and failing health, handed down a rifle given to him by Dean many years ago. The last animal Papa ever took was a Wyoming antelope, with that rifle. Unexpected storms and circumstances would eventually alter the way the hunt played out, but along the journey, Dillon learned that the adventure and the thrill of the hunt far exceeded any expectations of trophy size. With Papa's gun in hand, and a decision to track down a buck in between storms, Dean and Dillon took the hunt Full Circle.

Season of the Black Bear

This is a DIY black bear hunt on Prince of Wales Island, Alaska. I had seen the bear that was harvested in this film while scouting the day before the season along with numerous smaller bears. I made the decision to return to the fishing hole the following afternoon in hopes the big bear would return. After several hours of waiting and numerous close encounters with smaller bears, the big bear finally made his appearance. This bear fished around me and caught several salmon at times less than 10 yards and never offered a clear shot. This fishing and feeding frenzy went on for one hour and 45 minutes before the bear made his fatal walk up the edge of the gravel bar where I was positioned. The film shows the outcome of that walk. I feel truly blessed to have taken such a magnificent animal at such close range and having a quick, clean kill. Ninety percent of the gear worn on this hunt was KUIU as well as a KUIU 1850 pack. I used a 57lb. Bear takedown recurve bow along with a vintage Bear quiver, homemade wood arrows and 1962 Bear Razorheads.

Kamchatka Brown Bear 2016

This is a documentary about my quest for a large brown bear. The quest lead me to Kamchatka, Russia in the spring of 2016. I was fortunate to capture some great video of bears as well as the bear that I ended up harvesting. The stalk and harvest were filmed on the ground with me as well as from a 2nd camera located in base camp 2 miles away, "in the moment" as it happened! The great part of the long distance footage is hearing the folks at base camp talk as they watched the hunt unfold. Additionally I was able to note when each of the 2 shots were taken and the viewer can witness the time it takes to hear the report of the rifle. The bear is down and out long before the viewer hears the second shot. It was a great adventure that showed a Russian guide, an amateur "cameraman" (on his first big game hunt) and myself stalk a Russian Brown Bear through knee deep snow on a mountain side overlooking the breakers of the Pacific Ocean. A Majestic adventure on the other side of the world!

Cerrito Pelon

Cerrito Pelon is a short film of the story of our 2016 Elk trip to New Mexico. We have been making this same trip, grinding out the miles, for the previous two years. Every year we were inching closer but every year the season cut us short. Mile after mile we felt like we were earning it and we knew we were right around the corner from it all being worth it and we were right. There is no feeling like the defeat of working so hard on a DIY elk hunt only to make a 16 hour drive home empty handed. In a sense we nearly felt grateful for it, you know it won't be handed to you and each year was like a payment of dues. For two Missouri boys who had no previous experience hunting elk, other than our own failures, to finally come home with two trophies is the thing dreams are made of. Us Midwesterners usually talk about our first up close experience with a tom or a trophy whitetail and how emotional it is. We work hard for those experiences. However a mammoth bull on a full run bugling into 10 yards takes heart stopping to a new level and to watch him fall within site will bring a grown man to tears. We will never forget the experience we had in New Mexico in 2016.

2016 DIY Colorado Elk Hunt

This film shows the story of seven life long friends quest to harvest a trophy bull. This DIY hunt takes place on public land in a limited draw area. This Archery hunt will take you through the entire hunt from start to finish-scouting, camp placement, harvest and recovery. This is a high desert hunt with beautiful scenery.

Wyoming

I try to document all my hunts through the lens of a camera and this hunt was no exception. After spending 27 days hunting mule deer in Wyoming, I was able to capture some awesome footage. So many encounters and stories happened on this hunt.Everything from seeing 14 bears, helping a fellow hunter retrieve his elk that had been taken over by a sow and cubs, being kept up all night from screaming bulls right outside the tent, running out of water and returning to my source to find it dried up, as well as meeting and chatting with other hardcore hunters I bumped into on the trail and lastly, not only seeing, but also taking three awesome mule deer bucks with friends! I Am so glad I captured a lot of these moments on film. I think I'll watch this film for the next 5 plus years and remember the 2016 season as the good ol' days.

The Stand

The Stand is about the time spend in a tree stand or on the ground searching for that moment when it all comes together and an arrow is released.

2016 Ontario Archery Moose Hunt

This was a trip my buddy Chad and I had been waiting patiently to do for many years. Only one tag was available through the outfitter we were dealing with in 2016 and it end up I was going to be the one hunting and Chad filming. I am going to return the favor for him this year since he is getting the only tag. I tried to prepare myself as much as a person can from 1000 miles away. I studied aerial photos, learned how to moose call, shot my bow a lot, and asked questions about where moose have been season during the summer and harvested in the past with the outfitter. I felt prepared for this DIY hunt. We tried to plan the hunt around cooler weather and it just so happened to start raining the first morning due to visibility. We were delayed about 30 minutes, but that worked to our advantage I the long run. We ended up hearing a grunt while walking to our planed calling spot. I responded with one of my own and the rest is history. I went into this hunt hoping to get the opportunity at a 3 footer and it ended up being a 37.5 incher I harvested the first morning.

Wyoming Elk hunt 2016

Late season area 7 elk hunt in Wyoming. Hunter- Colby Spencer, Filmed by Luke May, Edited by Garrett Spencer.

Be Humbled

This film takes you through Brunk Outdoors' 2016 season and teaches the lesson that was repeating itself the whole year. It showcases one of our best hunts to date, and also some low times where we learned a lesson or two. This film was inspired by the Bible verse Matthew 23:12. This film showcases how I interpret the verse, and how it ties into all of the 2016 season.

Devil's Elbow

"Every time something new happens to you, you've had a once in a lifetime experience." Traveling up north, to chase Canadian black bear, was a once in a lifetime experience for us. It was a journey and a hunt that we wont soon forget.

Make Sure You Aim

A group of friends head out West for a DIY elk hunting adventure!

Black Bear Bonanza

Footage of 2016 Spring Black Bear hunt in SE Alaska with Guide Kurt Whitehead of Alaska Glacier Adventures. All footage captured on Prince of Wales Island, AK.

Drifting For Giants

DIY Alaskan float hunt for two bull moose.

Perseverance

Just when you think you have the turkey game figured out is exactly when the birds prove that you don't. Time and time again the guys get on birds that are so fired up, they should be slung over the shoulder in no time. However, these keystone gobblers have other plans and test the guys' patience and determination. They say it takes persistence and perseverance to be successful in the spring Pennsylvania woods, and this story, proves just that.

Thanks Dad

"Thanks Dad" is a tribute film to a man Named Delton Anderson, Father to The Story's own Field Producer Matt Anderson. Delton was the ideal father and friend any boy or man could ask for. In this film Matt reflects on a tradition his father instilled in him and the family and expresses true emotion as he successfully takes his first Tom on the homestead where he was raised.

Chasing Desert Giants

This was a hunt for Brady Jardine for Bull Elk in the Western part of Utah. We had been waiting for this hunt for about 2 years, and could not have been more excited to go. We would be out in the desert for about 5 days chasing giant Bulls. Trying to keep our nerves in check we come across many opportunities to harvest a monster Utah Bull.

Kodiak Blacktail Deer Hunt DWA KUIU Film Fest

This Kodiak Island solo deer hunt was done in November of 2016. This trip started in Fairbanks, Alaska where I drove to the airport and flew through Ravn airways and then proceeded to Anchorage, Alaska where I boarded another Ravn flight and flew to Kodiak Island. When I arrived to Kodiak Island I paid for a float plane to take me out to a spot I spent months planning and choosing. I had originally taken a week off. Well, I chose the perfect spot and was done my hunt in two hours, paid 25$ and came home on an early flight! Boy, the cold is no joke. All together the trip was about 1,700$ and totally worth it. On my way home, it only cost me about 80$ to ship my meat and I processed my deer at my campsite. By processed I mean I skinned it and cut it into chunks to fit the cooler. I also made a video of the processing into roasts, steaks, and other meat cuts once I got it home! Overall, The trip was awesome and totally worth it; next time I go to kodiak a larger cooler and some friends will accompany me to bring home more meat.

New Mexico Aoudad Barbary Sheep hunt 2015

This Aoudad Barbary Sheet hunt was done upon the return of my deployment to Africa. Prior to my deployment I spent a long time searching and looking for Sheep. My brothers found them, and took me on one of the best hunting trips of my life.

Fishing Valdez Alaska DWA

This trip was made in summer of 2016, my wife was amazing enough to watch our daughter while I caught some halibut, and ling cod for our winter eating. The total weight of the halibut was 110 lbs. Seeing the northwestern boat in this video truly was one of my favorite moments. This same weekend we stayed in Valdez and went site seeing and also on a cruise to see the wildlife.

Paisley's Ice Fishing Adventure

Death Wish Adventures has a sidekick, our 1 year old daughter gets caught up in most of our adventures. Granted most of her sight seeing is from the car, as she gets older she gets dragged into more and more crazy adventures. For learning purposes of course! We made our own fish bait for this trip and it actually worked better than the store bought salmon eggs we brought with us.

Island Bucks

My friend, Jordan Evans and I floated into a public land Island to hunt whitetails in the rut. Perfect weather conditions on a late November morning in Montana lead to be one of the best days hunting in our lives.

A Story of Passion

I have a passionate relationship with bowhunting and dedicate as much time as possible to it. But I've been thinking for a long time that it's in fact an excuse for many things. An excuse for being in the forest, storing images and sounds. An excuse for sitting by a campfire and sleeping under the stars. From afar, the forest seems to stand still. But it moves, changing its appearance according to the winds. It's either sticky or dry, reacting to my presence. Facing a roe deer and feeling how imperfect we are compared to animals is a tremendous sensation. Animals are always concentrated on their actions, living in the present. They're not as unfocused as we are. Stalking roe deers with a bow means forgetting about past and future.It's about being here and now.

That's the One

This hunt happened on a perfect November morning, in the southern foothills of Alberta, Canada. A Whitetail buck that I had hunted for two seasons finally read the script and walked by my stand at just over 20 yards. This is an exciting and emotional hunt. It was exciting for me because I was finally able to harvest this animal and I had put in so much time and effort into doing so. It became emotional when I walked up on the deer in his final bed. I felt remorse and sadness. I felt that way because this deer and I had such a history together and now his story was over. I am very excited to share this self filmed hunt with the public. Enjoy!

Desierto Speed

No matter where we find ourselves in our hunting careers, hunting with family always seems to trump any trophy we can harvest. This hunt was 10 years in the making. Being able to capture a hunt with father and son is something that I am very proud of.

Once in a Lifetime

After spending 15+ years applying in California, our hunter Jason Quick hits the lottery with a coveted G3 unit tag in the Eastern Sierra's. This unit has always been known as one of the best in the state with monster mule deer harvested every year. We take you on a roller coaster of emotions with the real story from start to finish. After combing over a 1000 deer and roughly 300 bucks, we finally spot a buck on the last day late in the evening. You'll have to watch and see how this one ends... Find out more about our company at: www.rnaoutdoors.com

The Coward in Me

The Coward in Me describes the internal battle that takes place when taking on the challenge of hunting. There is an inner voice called the Victor that says, go further, you can do it. There is another voice, the Coward, that says stop, you can't do it. Hunting presents an arena for the battle between the Vicotor and the Coward.

Why We Do It

In this film we have taken on the challenge of hunting wild turkeys with stick and string without the use of a blind, using only natural set ups. This style of hunting requires heavy consideration of terrain, decoy positioning, effective camouflage, and drawing your bow at ultra close range without being detected. Follow along with us we take 8 California Rios, all inside of 20 yards, with archery equipment, using natural set ups.