 A Hunter's Prayer The Long Way Up 2015 Trailer Speechless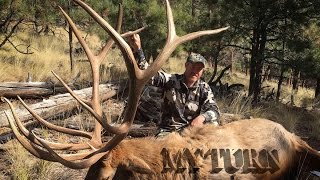 My Turn - 2015 New Mexico Bull Elk Hunt with Eric Kern Sequence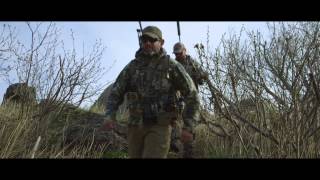 Harvested: Northland
HunterVids Promo Reel RIC FEDYNA :: ARTIST / HUNTER Carbon Wingprint
A Hunter's Prayer

This short film is a reflection of my heart…I am truly blessed to be able to do what I do for a living and enjoy Gods creation day after day. Through my experiences in the outdoors I have grown closer to my creator and have learned lessons that not only help me become a better hunter but more importantly a better man, a better husband, and a better father.

I try to never take it for granted and I know the Lord can take this blessing away at any moment. My hope is that I soak it all in, make the most of every opportunity He gives me, and give all the glory back to the One who deserves it.

The Long Way Up 2015 Trailer

'The Long Way' Up is an ongoing documentary film project that follows two brothers (Dustin and Brooks Chapman) on an unguided, backcountry bow hunting trip in the wilderness of Colorado. Hunting only with a bow and arrow, Dustin and Brooks set out to find a monster bull elk.

Speechless

As a producer, I often get caught up in building emotion and suspense through dramatic music. Our society in general tends to get way over stimulated. This is a quick story of Clint's late Dutton Rifle hunt in Utah with no music and no narration. Just the ambient sounds of the hunt. Equipment noises, wind, a passing plane, labored breath on a hike, or the sound of a rock rolling under a boot are the kinds of sounds we normally overlook or never hear at all. This is SPEECHLESS.

My Turn - 2015 New Mexico Bull Elk Hunt with Eric Kern

As a New Mexico Outfitter, Eric Kern has been fortunate to be a part of some incredible bull elk hunts, but those big bulls always seem to elude him on his personal hunts. In 2015, he drew a coveted muzzle loader public land bull elk tag in New Mexico. With help from his brother Zeb Kern and good friend Brendon Rosales they spend hours glassing and miles hiking to try and find a bull pushing the 400 inch mark. It's late November and the bulls are in some of the roughest country New Mexico has to offer. With just 2 phones and a scope cam adapter to capture the hunt they finally find the bull in a spot they can get close and Eric gets his chance at a true giant.

Sequence

The order of any given hunting sequence requires proper thought, preparation and passion. The film Sequence was inspired by our family heritage of hunting and all the steps that are required to be a successful do-it-yourself hunter. Success doesn't always come in the form of a harvest, but rather the experience of being in the backcountry testing your skills as an outdoorsman and being with family and friends.

Harvested: Northland

We had the opportunity to venture into the remote mountains of Alaska in search of brown and black bear. These creatures are beautiful, intelligent, and notoriously difficult to hunt – we knew our work would be cut out for us.

While documenting the hunt, we wanted to capture the essence of the hunting tradition, because hunting isn't just about the kill. Hunting is a challenge, both physically and mentally, especially in the often brutal and unforgiving wilderness. To be a hunter is to adopt a lifestyle of respect and reverence for nature and all its creatures. It's about getting away from the busyness of life and reconnecting with nature.

HunterVids Promo Reel

This short reel features various clips and highlights from the filmmakers on HunterVids network.

RIC FEDYNA :: ARTIST / HUNTER

A portrait piece on artist and hunter, Ric Fedyna. Get inside the mind of a passionate creative who seeks inspiration from the heart of nature by directly connecting within the circle of life. See how experiences in the wild influence time in the studio. The piece showcases parallels between these 2 practices and further punches home a reverence for the natural world.

Ric has been hunting and creating artwork since he was a boy. He now takes you on a journey into the Eastern Foothills of the Canadian Rocky mountains on a Mule Deer hunting trip. He simultaneously gathers reference for his work which he later brings into the studio to translate what he has discovered.

Carbon Wingprint

Ever wonder what impact turkey farming has on the environment? Or what about the history of conservation behind the Wild Turkey? Watch this one of kind short hunting film documentary that will change how you look at Thanksgiving and the turkey forever...

HunterGreen.Org in association with Dangerous Cow Adventure Films is proud to release this short film by A.J. DeRosa and Jake Bennett. Featuring Brad Marchand of the Boston Bruins in this educational and controversial short about Thanksgiving, the Wild Turkey, and the National Wild Turkey Federation.