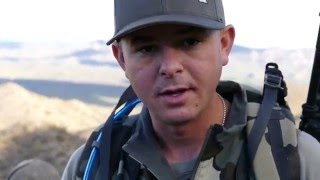 Sonora Mexico Coues Hunt Outdoor Wish: Rachel Gen.e.sis Turning Point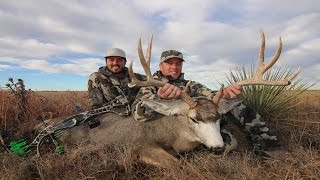 First & Last Arctic Closure Salt of the Earth Abajo Peak 4th and Long (Long Version) Uncertainty
Spanish Ibex Bowhunting
Rebeco Con Arco - Chamois BowHunting Searching- A New England Hunting Tale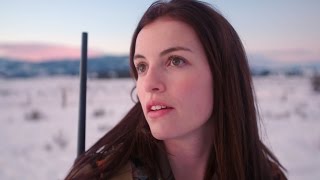 The Bond Twenty Fifteen
Sonora Mexico Coues Hunt

This hunt took place in Sonora Mexico. Over the course of six days, Steve Torrence hunted for a desert sheep, coues deer, and a mule deer. He was able to come through with a whitetail, but the sheep and mule deer was a different story. That being said, it was nothing short of an awesome hunt and experience. The terrain hides these animals, patience is the key. Many days in the glass rustled up some awesome animals. Filmed and edited by friend, Jordan Thomason.

Outdoor Wish: Rachel

Every year at Swollfest Fishing Rodeo in Grand Isle, Louisiana one individual is surprised with an "outdoor wish." Rachel was diagnosed with muscular dystrophy at eighteen months old. Despite her debilitating disease, she has maintained a positive outlook on life, always searching for the best in every situation and bringing smiles to all those she meets. At the 2015 Swollfest Fishing Rodeo, Rachel was surprised with the trip of a lifetime from the Outdoor Wish Foundation: a three day hunting trip to Recordbuck Ranch in Utopia,Texas. The foundation also gifted Rachel an action trackchair to assist her in navigating the outdoors while on the trip and on all of her future adventures. "Outdoor Wish: Rachel" follows this inspiring young woman on a journey from her daily life to the expansive land of Recordbuck Ranch where she overcomes the restraints of her disease to conquer the wild outdoors.

Gen.e.sis

A father and son enjoying the great outdoors together, hunting whitetails 365 days a year in the great state of Pennsylvania. Follow us on our journey together documenting our lives in the great outdoors.

Turning Point

"Turning Point is a story where family, adversity & hunting collide! In this film you will see a remarkable story about how Chris & Heather Lamm had to lay down there hunting seasons in 2015 in exchange for a true gift."

First & Last

After a year of anticipation the time had finally come to chasing rutting bucks with my dad & our good friend Tad in eastern colorado. For me the sole goal of this hunt was to try and put my dad in a position to harvest his first animal with a bow. The hunt turned out to be a lot more difficult than I had expected due to the extremely flat terrain and little cover. On day 5 of 6 everything fell into place and my dad was able to put a great shot on a perfect first archery buck. After the hunt my dad told me he didn't care if he got a deer or not, the only reason he went on the hunt was to spend some quality time with me doing what I loved most. Two months after the hunt my dad gave me a call and told me that Tad had just suffered a massive heart attack at 65 years old and wasn't expected to pull through, A few days later Tad passed away. I haven't experienced much death in my life, so putting together this film was very emotional for me reliving those memories I shared with Tad & my Dad. Very bitter sweet looking back on my dad's FIRST archery buck but our LAST hunt with Tad. Luckily we have this film & photographs to relive those memories we shared and made with Tad on the eastern plains of colorado.

Arctic Closure

'Arctic Closure' by Mission Alaska delivers an unforgettable northern adventure highlighting the deeper meaning of a barren ground caribou hunt. A man with his dogs in a modified school bus, longbow and wood arrows sets out on an unbelievable journey.

That's what this film is. It's a look at my history, my mythology, and what the whitetail deer and sport of deer hunting means to me. This is my release.

Salt of the Earth

It's always been difficult for me to express to other people how much I enjoy the whitetail deer, and what it means to me to be a deer hunter. I took solace in that fact, because my inability to properly articulate my emotions was proof to me that what I felt was real and true.

However, as an artist, I was always searching for that outlet to express myself in such a way I felt would justify my purpose and passion.

That's what this film is. It's a look at my history, my mythology, and what the whitetail deer and sport of deer hunting means to me. This is my release.

Abajo Peak

The Abajo Mountains are a mountain range in Southeastern Utah in Utah's San Juan elk unit. These mountains consistently hold some of the largest bull elk in the world. Abajo Peak is the story of a two year journey in which the ultimately goal was to find a 400 inch bull and harvesting him. The first half of that goal was accomplished in 2014 when Chad Fraughton found a 407" bull during the summer only to become ill and have to surrender his tag for the following season. On day 6 of the 2015 season, after looking at some incredible bulls Chad decides to take a monster 6x7. This is his story.

4th and Long (Long Version)

When everyone thought that all hope was lost for success, on the last day of a five day hunt Chad Fraughton spotted a great bull in the bottom of a canyon that was guide Jimmy Stout's last ditch effort of finding a shooter bull. What seemed impossible only hours earlier turned into an intense few minutes of teamwork to take Chad's best bull to date. 4TH AND LONG is an epic roller coaster of emotional ups and downs!

Uncertainty

Life gets the best of all of us. For Zak Kranich life was beginning start, days spent preparing for whitetails, turned into 40 hour work weeks and internships. The balancing of life vs. hunting passion reached the breaking point. With little time to prepare for the upcoming season Zak was Uncertain of his chances, but sometimes its all about being in the right place at the right time.

Spanish Ibex Bowhunting

La cabra hispánica es una de las piezas de caza mayor más codiciadas por los cazadores del mundo entero. En este apasionante documental cazaremos con arco un trofeo de cabra. Una apasionante aventura de caza en un entorno único: La Sierra del Maestrazgo

Rebeco Con Arco - Chamois BowHunting

En un escenario único como son los Pirineos al norte de España, campa a sus anchas nuestro protagonista: El Rebeco. En este vídeo veremos su caza con arco. Un auténtico reto para nuestro cazador y que no será una tarea nada fácil. Una auténtica experiencia de caza que no te dejará indiferente.

Searching- A New England Hunting Tale

Searching is Ruffed Grouse hunting tale that takes a candid look into the executives producers duel lifestyle. As a General Manager of a famous nightclub in downtown Boston to his obsession for seeking adventure in the outdoors. Here he takes us deep into the camp culture of northern New England to a camp where his farther an uncle traveled to since the 70's. A truly passionate look into soul searching through the outdoors as he struggles to maintain the realities of work and the calling of an old soul.

The Bond

"The Bond" is a short film about a young woman named Anna Schaff and her relationship with hunting and her father. The film follows Anna on a hunt with her father as well as out on her own and strives to touch upon the various levels of meaning that hunting has for her. It highlights the extraordinary bond that hunting can forge between people and how spending time in the wilderness with her father has deepened their relationship. The film also strives to capture Anna's feelings about hunting, why she does it, and the role it plays in her life. It is a short but powerful testament to the value that hunting can add to our lives and the bond that can happen, both between people and animals, when a hunt is undertaken with purpose and principle.

Twenty Fifteen

As seasons come and go many of the memories often fade. This is the journey through a single year of archery hunting in the state of Pennsylvania. It is a chronological representation of the struggles, the sights, and mentality of hunting with a tradbow on public land.