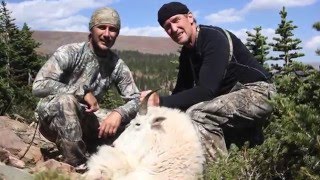 2015 High Uintah Mountain Goat Hunt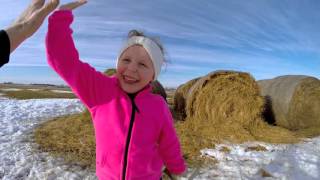 Rylan's Needle in the Haystack Less Than One Fall Teaser ADORATION: Bighorn Sheep Glass Full Curl Alaska Boots to Fill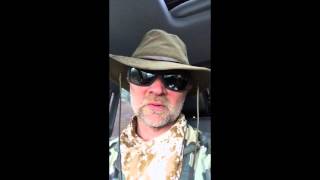 Possum Paws BHDU Showreel 2016 Sheep on the Mountain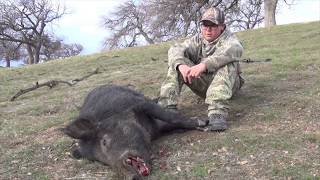 Common Ground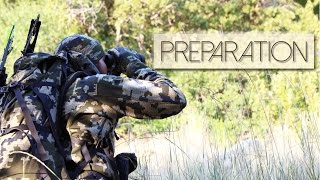 Preparation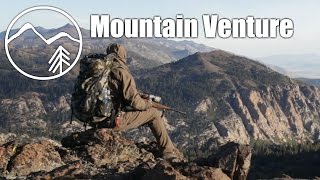 Solitude Bowhunting, A Way of Life Alaska 2015
Oregon Rocky Mountain Bighorn Sheep 2015
Oregon Elk
Arizona Elk 2015
KUIU...For The Birds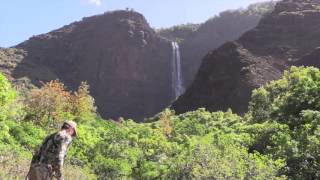 Kauai Billy Goats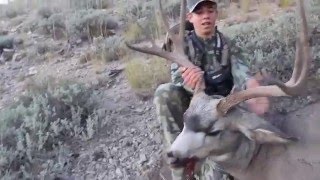 Hard to Beat Trophy Case Productions 2015-2016 Trailer On The Prowl Twenty 15 KUIU Story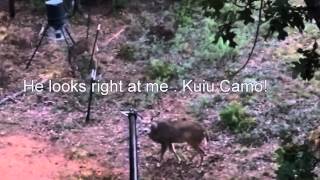 Troy Archery Buck Oklahoma 2015 - Kuiu Camo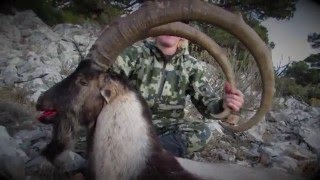 5 Year Saga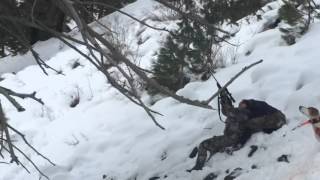 Idaho Mountain Lion Hunting Highlights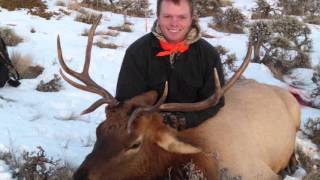 Antler Country Stuck n the Rut - Drop Compliation
Tundra Love, Alaskan Honeymoon
The Pursuit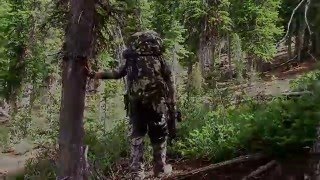 Sieging the Citadel
Scout Hunter
2015 High Uintah Mountain Goat Hunt

Neither myself nor my father-in-law (Jerry) had ever taken on any hunt of this degree. We have both hunted our entire lives but never anything as intense as a wilderness area goat hunt. After drawing the tag we sat down numerous times trying to put together a game plan without any real experience in backpacking. We eventually found a couple of horses for rent and set out with a couple of good friends on an adventure of a lifetime. After 5 days in the high country I knew it was time for me to build up my KUIU storage.

Rylan's Needle in the Haystack

This film captures a day of Shed Hunting with my daughter Rylan Aasheim age 5 in late February 2016. It takes place in my neighbors hay field 3 miles from home. I had been watching this field all winter long. Due to the heavy snowfall we received this past season there were an abundance of deer feeding in that particular field. I had anxiously awaited the spring thaw in hopes of making some great memories with my daughter. I knew she would have fun looking for sheds as we have done in previous years. The morning of February 20, 2016 I went shed hunting at the State Park close to home. On my way past the hayfield I looked through my binoculars and caught a glimpse of an antler by the hay bales a half a mile away, I was so excited to get it but I had to wait and take my daughter with me so she could experience the joy and excitement of finding the sheds.

Less Than One

This trip was a journey for me, and at the time, I was quite thirsty for one. The seed of an idea and resolve towards a worthy attempt quickly gave way to obsession and endless determined yet joyful hours of research, planning, and preparation – equipment, necessities, and fitness. This was my first solo excursion longer than an extended weekend. It was my first purely backpacking hunt, and it was my first footfall in the Beartooth Mountains of Montana.

Although unsuccessful in my quest for a ram, this trip was a dream come true. The video I am happy to share as a tribute to those who inspired a novice. My greatest thanks belong to the Wild Sheep Foundation for sharing their culture of conservation, as requisite and precursor to hunting. People do follow and aspire to their adventures, and greatly appreciate the pointing out of obtainable opportunities. I'll likely remain <1 for many years, but WSF should know they've recruited a happy sheep hunter.

Fall Teaser

"Fall Teaser" just a short clip to get others motivated to spent time in the outdoors and make memories.

ADORATION: Bighorn Sheep

As sheep hunters we cherish the brief moments we get to spend with the magnificent bighorns. This video captures our humble encounters with them.

Glass

We spent lots of time behind the glass in 2015, and were fortunate enough to turn up a few animals.

Full Curl Alaska

Each season I am fortunate enough to guide Dall sheep hunters in the backcountry of Alaska and help fulfill dreams. This past year my dad and were able to guide two brothers, Mark and Boyd Corry of Utah, on their first sheep hunts. Opening day could not come soon enough as we were prepared and deep in the mountains. Watch as Boyd and Mark fulfill their dreams of taking their first thinhorn rams.

Boots to Fill

This short film highlights the tradition and heritage of hunting being passed down over several generations. Most importantly, this film shows a glimpse of a DIY hunter and his passion to preserve the culture of hunting for generations yet to come.

Possum Paws

I did not make this film to submit to any Film Festivals. Not at all. Matter of fact, the story I wanted to tell actually happened - but I didn't have my GoPro running when I shot the screaming WY bull elk at five yards with my bow last Fall. So, I had to find another story to tell. My lifelong friend and "hunting spouse" Mike, teases me about living in the city and having soft office hands. So during our 2015 WY elk hunt, I kept telling him how much my new Kuiu Guide Gloves were protecting my possum paws. During our dusty, seven hour horseback ride out of the WY Wilderness Area, I made up this silly Guide Glove dialogue in my head. As a joke. Though the hunt was over and I would be back in the office in a couple days, our spirits were never higher because it was the first time we'd both killed bulls on the same trip - and with our bows. So with this dialogue in my mind and my new found interest in filming everything, I intended to record my "commercial" at the trail head with horses, mules, Guides and elk antlers in the background. But alas it was raining and we needed to unload gear and unsaddle horses. So instead, I recorded it in Mike's truck while he drove, chuckling at me while I did it. Then a couple weeks ago, I decided to try and make a little short video with that recording as the centerpiece - and maybe submit it to the Kuiu Film Fest. Luckily my musically talented youngest son Leland was home on spring break so he helped film some b-roll and then he watched my music-less video, picked up his guitar and strummed out a few chords for me to add. I spent hours stumbling through the iMovie editing process, and here it is - a true, very first, very average but hopefully fun and entertaining video. I hope it makes you chuckle, or bugle a little.

BHDU Showreel 2016

Australia is one of the driest continents on Earth, and harbors some of the most unique animals on the planet. These native animals now share their home and compete for food and water with a lot of other introduced animals that also roam wild through out the Australian bush. Hunting is one method used to help keep these introduced animals under control.

Sheep on the Mountain

This video is a short video I put together for the Idaho Wild Sheep Foundation to help promote what they are doing for wild sheep in Idaho. I figured with a little editing I could shorten it down to two minutes and enter it the Kuiu Film Festival. This video goes to show, what Non-profit organizations and auction tags can and will do if the organization and game departments are on the same page. A day Spent with the Idaho Department of Fish and Game Collaring Bighorn Sheep. This Project was concentrated to Idaho's central and southwestern Sheep herds. In total 75 bighorn sheep were captured and collared for this project which will last at least 4 years. Along with dozens of volunteers, the Idaho Wild Sheep Foundation donated 20,000 thousands dollars to this project and an undisclosed amount of the auction tag was ear marked for this specific project. The Idaho Wild Sheep Foundation, Putting sheep on the mountain.

Common Ground

I produced the film with my son Hunter Olsen the main character on a short day hunt from last Saturday 3-12-2016.

In short the film is designed to be a message to parents and mentors. The film stresses the importance of finding that common ground with family or friends.

That place to connect and experience life together. Hunting has been Hunter and I's safe spot for many years. I think the film will resinate with anyone who has kids or believes in the recruitment of young hunters.

Preparation

As part of a particular class in my graduate studies, I was tasked with a project regarding something I am passionate about. Of course, the first thing that came to mind was hunting, but not the typical "hunting" that most of the world thinks about when they hear the word.

I want to help educate the uneducated about why passionate hunters eat, drink and sleep it day in and day out, regardless what time of year. The image of hunting itself is slowly beginning to change for the better, and I hope to continue pushing it into a more positive light through videos, pictures, articles, and most importantly, actions.

Solitude

The film, Solitude, expresses the heart of my love for the outdoors as well as my affinity for solo backcountry travel. In it I attempt to capture the magnitude of the backcountry and its ability to give a greater perspective to our tendency to view the world through a lens of busyness and myopic focus on our personal struggle. Hiking, hunting and fishing continually revives in me a sense of adventure and freedom that the soul often craves.

This film is dedicated to my late grandfather who was an avid outdoorsman and one of many men who inspired me at a young impressionable age.

Bowhunting, A Way of Life

This film is a resume of my last 3 years of hunts. Most in Spain where I have hunt our 9 Big Game species, also some in France, Africa and Mauritius Island. All has been filmed by me except some moments, basically shooting moments that I gave the camera to the guide, if it was not able a tripod, so he filmed me. I have asked my Spanish friends Pedro Ampuero, Jaime Hurtado and Luis Miguel Casas to give me a short images doing something in the woods or with a harvested animal and I have introduce this images to the rest. I wanted to make a nice video to promote bowhunt in Spain. Many times trying to film it has ruined my hunt spooking animals, not having time to draw and shot, not releasing the arrow because there was no focus, etc. But now watching all my work on this video I definitely think it was worth it!

Alaska 2015

This video is my 2015 trip to Alaska to hunt Black Tail Sitka - it became a great opportunity to show my friends and family the beauty and adventure that goes along with the sport of Bow Hunting.

Oregon Rocky Mountain Bighorn Sheep 2015

This will forever go down as one of the best and most memorable hunts ever. My dad and I both caught the sheep bug back in 2007 when I drew an Oregon – California Sheep tag. That was one of the best hunts, but I was a little younger and didn't really appreciate the complexity of drawing a "Once in a Lifetime" tag. This time we all prepared relentlessly, this entailed working out and getting ready to tackle the hills that the sheep call home.

We arranged a few scouting trips and had several conversations with the Oregon DFW. We talked to a few other hunters that had the tag in the past and picked their brains. We knew this wasn't going to be an easy hunt, so we had to get prepared mentally as well as physically.

We saw several rams; in Oregon this is the only unit that has a very healthy sheep population. We found out that the Governors tag holder and the raffle tag holder would also be hunting this unit. So by that we knew that there must be some record rams here, especially if those tag holders had the entire state to hunt in and those chose this unit.

The day we found the ram, we spotted him form over 1600yrds away. We knew that any ram that lived on that granite hillside deserved a closer look. We made a stalk on the animal, and came down on him from the top, it was over a mile of decent from the top of the mountain. We worked down the finger ridge and got to within 115yrds of him bedded with two other rams. The wind was rushing up the mountain which allowed for the perfect stalk. We sat waiting for the rams to get up, it was over three hours before they got up to feed. Everything happened very fast as soon as they got up. They started to feed up the hill, we picked the biggest ram and my dad took a shot. He connected with first shot, the second shot had the ram tumbling down the hill. We captured video from across the canyon of all the action. The only thing that stopped the ram from tumbling down to the canyon bottom was a vine maple that his horns got tangled up in. My dad was more than happy with the monster, the ram scored 179 9/16th. The ram will make Oregon Book, and we need to get it rescored in order to see if it will make B&C.

Oregon Elk

This is a hunt that family and friends are able to make every 3-4yrs. We always hunt the same area and have been very successful. We always have a good sized camp and get the trailers and elk tents set up a couple days before the hunt. The First couple days were pretty slow, but my dad got a spike, which broke the ice for all of us to get animals. Jesse, Clyde and Myself all fell in line and bagged bulls. We left with one tag not getting filled but it was all in all a awesome hunt that will forever be remembered.

Arizona Elk 2015

This video takes place in Arizona. Four of my buddies drew the tag, 3 of them as a party and one individually. I came along for the hunt, but became the video capture, I was hunting with Josh and Chris, those are the shots that I was able to capture and add into the video. They chose to hire Arizona High Country Outfitters, we have used them in the past and have always had success. This was the 3rd year that we have used them, and they always are prepared and are top notch guides.

We arrived at camp and immediately were told that they guides have been seeing some awesome animals. Day 1 - Chris shot a bull scoring 343. Day 3 – Dan shot a monster bull scoring 372 / Zach shot a bull that scored 298. Day 4 – Josh shot the final bull scoring 324.

The scenery that we saw on this hunt was truly amazing and will forever be calling us back. The next Arizona hunt cant come soon enough, I just hope the next we all draw tags again, I will be a tag holder.

KUIU...For The Birds

This film is a KUIU highlight reel from my 2015 hunting season. It features my various hunts from Michigan to North Dakota to Alaska, in pursuit of feathered game. Steve Bristol (the filmmaker) has discovered that wearing high-tech clothing which fits perfectly and performs flawlessly works better for all of his sporting activities!

Kauai Billy Goats

Big billy goats, anything over 25" spread, are harder and harder to find on Kauai now a days, let alone kill with a bow. We set out this past year with a mission to arrow a big billy and and capture it on video. We go into some rugged terrain that doesn't ever see hunters in search of them. We went on 3 different missions before we even found one worth shooting and we got it done on video. The shot wasn't the best as my brother hit him in the throat and it was a tough blood trail. Goat hunting for us is some of the best training we can do getting ready for elk season. They are the most physically demanding hunts I ever go on.

Hard to Beat

My son, Cadon, was lucky enough to draw a mid-September rifle tag in central Idaho. With football, school, and another blackpowder antelope tag, we had to hunt whenever time allowed. We were able to sneak away on a Sunday afternoon to look for some bucks we had located earlier in the summer. We quickly glassed a nice buck as we started the hunt. Two hours into a brutal steep climb, we were able to settle on top of a great group of bucks with a few shooters. As the deer stood from their beds, Cadon was able to take an incredible 4x5 muley. We made it back to the truck at midnight and drove home just in time for Cadon to get to school. It was his first buck and definitely one that will be hard to beat!

Trophy Case Productions 2015-2016 Trailer

We created this highlight trailer of the 2015-16 season because of our passion in reliving our outdoor experiences and sharing them with others. All us us are supporters of Kuiu gear and thought this would be a great opportunity in getting our videos out there. In this video we try to look back at some of our greatest memories from our 2015-16 season and showcase the gear that we used int he process. We try to give a short preview of our 2015-16 season within this trailer in under 2 minutes.

On The Prowl

In the Fall of 2015, brother (Nick Myron), and friend (Casey Michaels) went on a Blacktail deer hunt in Western Oregon. Being the last weekend of the season, with camera in hand; we had high hopes for a different outcome from the weeks prior. As luck would have it, this trip delivered all that we had hoped for. From the scenic shots, to the incredible opportunities I was able to capture; this hunt, for once, worked out perfectly. A rare, if not none-existent occurrence in my hunting career.

I sincerely hope that everyone at Kuiu and all other sportsman can enjoy this film, it was a great experience to create and I am thankful for the opportunity. I hope for nothing other than this film to inspire one more person to pursue the sport I am so passionate about.

Twenty 15

2015 was a heck of a year for me. I use every chance I can to get into the woods and this year was no different. We start every year with Turkey season here in Missouri. I, like many, have always hunted turkeys the traditional way, calling from the darkness of the shadows at first light until the first love-struck tom flies down from the roost and heads my way, until 2015. This year we learned the trade of "turkey reaping". If you're not familiar and are looking for some new excitement in the spring pick up a mojo "Scoot-n-shoot" decoy before it's too late. Jealous toms don't take too kindly to intruders and are not scared to come in close for a fight. It's truly lethal.

After turkey season came to a close we fired up the "catfish hunter", our river john boat that is infamous for seeking out big Missouri catfish. We spent days upon nights chasing trot lines up and down the rivers and lakes of central Missouri putting pound after pound of delicious catfish fillets in the freezer. An excellent way to pass the lull of the summer to stay in the wild before bow season comes our way once again.

Fall kicked off with my first trip to New Mexico with an Archery Elk tag in pocket. This has become my new favorite season. Growing up being a die-hard turkey hunter, it's easy to see why elk hunting hit that same bone for me. That scream at less than 100 yds is indescribable to someone who has not experienced it. We saw bull after bull at 90 yards this year but just couldn't seem to close the distance. While we went home empty handed, plenty of memories were made.

November brought a lot of opportunities to be out in the woods. First off with another trip to New Mexico for mule deer. I got the chance to hunt the Bell ranch of Eastern New Mexico with a friend and we were both very fortunate to bring home 160"+ trophies. For both of us it was our first muley and an amazing experience at that.

The rest of hunting season was filled with bow and rifle hunting whitetails to blasting mallards out of the sky. I even got a chance to extend my hunting season by chasing aoudad in west Texas in February. Two of the three of us were successful and got to bring home true trophies. We had a lot of opportunities to keep the camera warm this year and I have tried to capture a little bit of all of that in this video. I would like to make longer videos out of each experience but thought it would be cool to showcase the often not seen parts of the experience in a lowlight reel to capture the interest of the viewer and hopefully get them to return to view the actual experience of each individual hunt. I hope you enjoy it.

KUIU Story

Finally got my european mount back from the taxidermy and created this short clip to include some KUIU product. I'm starting to learn how to use my camera lenses and will try to create short clips to grow into a professional cinematographer. I have a long ways to go but truly love to film the outdoors and enjoy my experiences along the way.

Troy Archery Buck Oklahoma 2015 - Kuiu Camo

Hunt was my first outing of the 2015 Archery season. I had been sick and was not planning on going out. I missed the morning hunt with my Brother Bryan and Friend Tyler. We were hunting a new lease just north of Oklahoma City. Tyler and Bryan had put up a new stand after the morning hunt. We drew straws to see who would hunt the new stand during the evening hunt. I was the winner at straws and an awesome hunt that I was able to capture on video.

5 Year Saga

In this short film "5 Year Saga" in just under two minutes I'm going to share with you some short clips of the beautiful Bezoar Ibex that live in Turkey. As I'm successful on my first day of my second trip after five years of putting my first ibex hunt together.

My first trip in 2010 that was unsuccessful. During that seven long days of hunting, I was not able to close the distance on one of the few herds of ibex we where able to find.

In 2011 was followed by a second attempt to plan the trip that fell through early due to me being in a motorcycle accident that would make it hard to be able to hike and would lower my chances of being able to harvest let alone see a ibex.

Two years later, I was able to set in stone the second trip over to Turkey during the 2015 Safari Club International convention. After a long summer and fall of training and planning for this hunt, we where finally on our way to enjoy another great trip traveling abroad, hunting and experiencing the culture of the local people.

November 26th 2015 was the end to my 5 year Bezoar Ibex saga

Idaho Mountain Lion Hunting Highlights

This film is a highlight compilation of our 2015-2016 Mountain Lion hunts. All of these hunts take place in the steep terrain of Eastern Idaho, on the banks and tributaries of the Salmon River. Typically, these hunts start by locating a track via truck, snow machine, on foot, or on horseback. Once a track is found, we put our hounds out on the track. We have a variety of different breeds including: Plott, Bluetick, and Walker. The hounds use their outstanding sense of smell to follow the scent of the lion until they catch up to it, and "tree" it. Once it is determined that the dogs have treed the cat, we make our way to the tree. On the occasion that a mature Tom is treed, we will harvest the lion, but usually only pictures and video are taken. The lions in the film that are harvested are large Toms in peak maturity. The area we hunt in offers opportunity for other animals as well. Occasionally, as seen in the film, bobcats can be located and pursued by the hounds.

Hunting Mountain Lions, and hound hunting in general, is extremely challenging, and requires years of knowledge and dog training. These animals live in very rugged mountain terrain, making it exceptionally difficult to navigate. These factors along with the indecisive nature of Mountain Lions, make lion hunting action packed and exhilarating! Due to the difficulty of the terrain, and the rarity of the animal, harvesting a large Tom can be very rewarding!

Antler Country

What do friends do when deer are not in season? They hunt for shed antlers.

Short film "Antler Country" follows longtime friends Gabe, Sean and Javier as they battle snow, wind and equipment malfunctions in search of the ultimate collection of antler sheds. Enjoy the breathtaking scenery as they hike across the majestic Rocky Mountains of Wyoming. Cheer along with them as they come over the crest of that snow-covered hill and find the final elusive shed. Laugh along with friends as they show you what it takes to be a BoneHead.

No animals were harmed in the making of this video. Filmed on location in Southern Wyoming by Amavii Photography and Cinematography.

Stuck n the Rut - Drop Compliation

We tried to think outside the box and sum up our last few years of filming in a 2 minute clip. We built a best-of Stuck N The Rut hunting compilation. People can see how dedicated we are to hunting and that we rely on the best gear on the market to help with our success.

Tundra Love, Alaskan Honeymoon

This film depicts some of the highlights of our 10 year honeymoon anniversary on the North Slope of Alaska. We married and spent our honeymoon up there in 2005, and decided to "replicate" the experience in August of 2015. We are both dedicated bow/bird hunters, and this trip allows us to combine the two in one of the wildest places we love.

The Pursuit

This film was created with footage and pictures from a diy elk hunt in Eastern Oregon through the Eagle Cap Wilderness. The video highlights Kurt's first elk harvest and the challenges, trials, and joys of the hunt. The party had to cut their way off the mountain after a blizzard rolled in making their way through 15 downed trees. The hunt was a successful trip with good memories, and Kurt's first elk harvest only added to the joy of the pursuit.

Sieging the Citadel

This short film was taken during my 2014 Idaho do it yourself, general archery elk season. Opening day my father and I found this nice bull with a large herd of cows, after calling to him, I coaxed him past me so I could get my shot.

Scout Hunter

My short film entry is straight to the point. The film is about me switching to Kuiu gear this year and loving every minute of it. The film was pieced together from clips of my hunting trips this 2015-2016 deer season on our leased hunting property in East Texas.