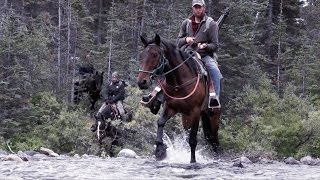 I Will Time Well Spent Mile 65 Chuck Season of Change Persistence The Other Desert Sheep Generations White Shall Turn Red
Brothers in the Brooks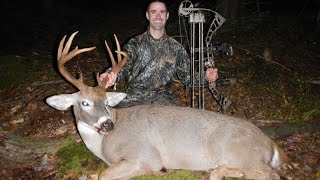 The Rising Fall
One Day Expanding the Tradition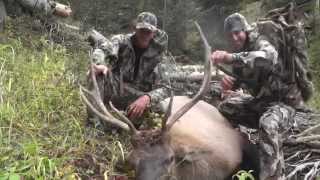 Labors of Love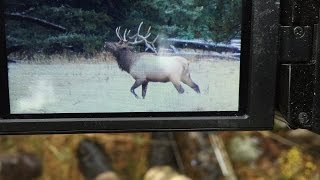 Kuiu Film Festival - MT Elk 2015 Predestined Seasons Change - Ventures West Debut Film Shiras
Second Chance - A Wilderness Moose Hunt
2015 Goat Hunt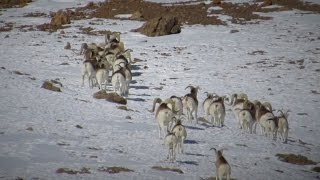 The Dream Sheep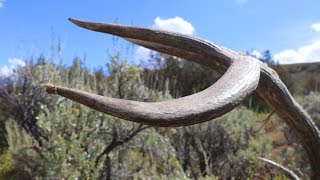 The Fruits of Your Labor Circulation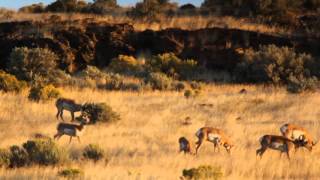 The Broken Goat
Davies Brother Aoudad Hunt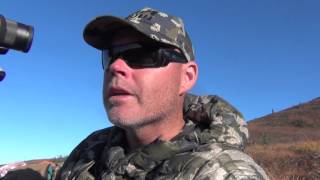 4 in 48 Alaskan Caribou Adventure Stuck N The Rut - 2015 Alaska Moose Sitka Black Tail Deer Hunt, Admiralty Island, Alaska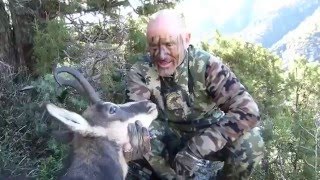 Alpine Dream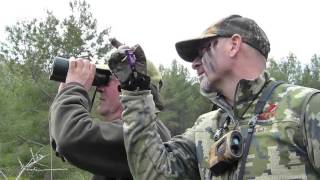 The Island of Bocs Consumed by Passion First Bear Unexpected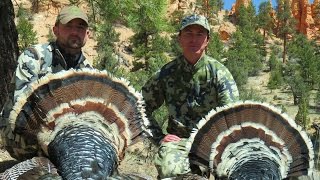 Utah Archery Turkey Hunt 2015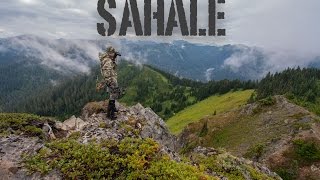 Sahale My Time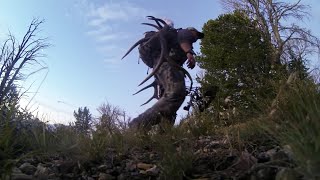 Cold Front Bulls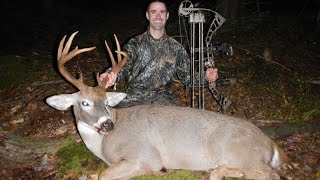 The Rising Fall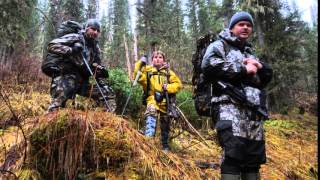 Hunting in the Mountains of Khakassia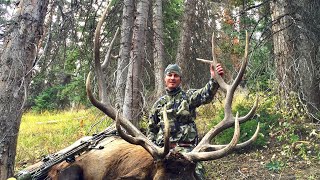 2015 Utah Archery Elk Hunt - Wasatch
I Will

"I Will" is a tribute film to Callen Little, my close friend's nine year old son we lost in a tragic accident last year. This hunt was conducted only two months after he passed. Given that this was the hunt of my lifetime, it felt right that a hunt of this magnitude should be dedicated to him. We hunted stone sheep and mountain goat in northern BC in the Cassiar Mountains. It was an epic adventure and a complete success. The film compares the occasional conflict during challenging times between your mind and your will. It illustrates the discovery that your will will take you places your mind may try to talk you out of.

Time Well Spent

"Time Well Spent" is a short bear film that helps tell the story of what being in the outdoors is really all about. Cameron Hooper and his Dad Steve both harvest spring bears in Idaho and get to spend quality one on one time together.

Mile 65

"Mile 65" is a short about Ryan Butler and Dustin Maier who spend an entire spring trying to locate and harvest a Montana bear. In the end they walk 65+ miles.

Chuck

Chuck is a film about determination and persistence when Matt Anderson sets his pursuit on a buck named 'Chuck' during one of the busiest years of his life. 90% self filmed, Matt shows us how he escapes from the busy aspects of life to the chase of a buck.

Season of Change

Follow a husband and father as he transitions from bowhunting for himself, to now, focusing on his wife and children's successes during the bowhunting seasons. His outlook on bowhunting has changed and he realizes he wouldn't trade anything about his life and where time has led him!

Persistence

Hunting the swamps and creeks of northern Australia is on the to do list of most Aussie hunters, as Cape York in far north Queensland holds one of Australia's largest populations of wild pigs.

This episode is the conclusion to a hunt that took place in October at the end of the dry season or the build up to the wet or monsoon season. Searching for boars in there beds during the heat of the day is one of the ways we like to hunt them at this time of year. Generally they aren't to far away from the remaining water, and bedded in the coolest places they can find trying to escape the extreme heat.

I had been hunting this place for years but in recent times this particular property had a permanent safari operation working it, and it had been hunted hard for the last few months by plenty of different hunters. Being a seasoned hunter in this part of Australia over the years, I'd had my fair share of hunts, some good, some not so good, as weather plays huge roll if your trying to beat the on coming wet season. Evening storms can temporarily relieve a little bit of the humidity from the air and make things quiet under foot but too much rain can scatter the hogs as well. This trip it wasn't the weather but more the hunting pressure that made the remaining boars pretty scarce and hard to find at times, and when it's like this you have to be prepared to put in the hard yards and push on a little further to get results. The high temps and humidity can be physically demanding at times, add in an inconsistent breeze to the few chances you get and it becomes just as mentally challenging as well.

Minimal result for maximum effort can take its toll in these extreme conditions but the drive needed to succeed installed in a lot of hunters can make all the difference.

The Other Desert Sheep

This is a hunt I filmed and put together for my good friend Mike weeks. I was able to Head to Texas a few days before Mike and scout the ranch with the landowner and outfitter. during the two days prior we were able to locate and keep tabs on the largest Aoudad that myself or the out =fitter has ever seen. Come with us to Texas as we harvest the largest aoudad taking on film. This is a great hunt for the other desert Sheep. this hunt takes place the first of March in West Texas.

Generations

Generations is a synopsis of the 2015 archery and scouting season. Filming began around May and followed James Frye, Terry Frye, and Nathan Gruenhaupt throughout the summer and into the early fall. From high altitude backcountry adventures to spot and stalk hunting on the plains- Generations attempts to convey the passion and love these men have for the sport of hunting.

White Shall Turn Red

Adam and Bayden lived and hunted 8 days in the mountains of central British Columbia, melting snow for water, eating freezer dried meals, and being faced with treacherous ascents and descents; They chased the same goat day after day. Time and time again they were thwarted by disappointment. Finally, it came together on the last day of the hunt, when Adam made an amazing 77 yard "God arrow" shot with his bow, felling the beautiful Mountain goat from "Mount Treachery's" ridge.

Brothers in the Brooks

After becoming an Alaska resident in the spring of 2015, Dall Sheep hunting in Alaska became an achievable dream. Since Alaska law allows residents to accompany non-resident next of kin on Dall Sheep Hunts, the even more rare opportunity emerged for me to do a DIY Dall Sheep with my brother, who lives in Pennsylvania. Given our geographical separation, it was a unique opportunity to catch up while doing something we have always enjoyed doing together, hunting. After months of planning and preparation, we met in Fairbanks and headed to the Southern Brooks Range, where we met up with an Air Tax on a lake along the Haul Road who flew us out to our hunting grounds. From there, we spent two weeks taking in the Alaska wilderness and chasing Dall Sheep. It was a step back for us to a time when we could simply be boys. The natural experience was incredible in itself, and we were fortunate enough to come away with some of the best game meat North America has to offer. The rest of the story is in the film, however, the film does not come close to representing the incredible adventure that it was. To do that, one can only experience it for himself.

The Rising Fall

The Rising Fall is a film of triumph, sure that's probably been said before but consider this. Few hunters of the Midwest realize how truly challenging taking a big woods buck is from the Northeast, let alone with the bow and arrow. The contrast is absolute; it can take as little as 10 minutes to see 5 bucks in the Midwest. It can take 10 years, yes years, to see 5 bucks bowhunting in the Northeast. With so much time spent not seeing bucks it's an opportunity to appreciate the woods, the beauty and the serenity. Despite the copious challenge, we log long hours trying to learn deer behavior without ever seeing deer. This video elicits the feeling of the beauty we see and the challenge before us. It captures the fire deep down to harvest a big buck with the onset of 'The Rising Fall'.

Since its release yesterday feedback has been tremendous. "Wow beautiful film and hunt", "Great video of an awesome buck", "Awesome stuff man", "Holy crap..", "Backflip! Great Video", "Smoking Job...", "Beautifully presented…", "That was awesome"

One Day

There are many ways to determine a successful hunt. Sometimes success comes in the form of a notched tag and a heavy pack. While other times success is simply just another memory gained, or a story that will be shared around the glow of countless campfires for years to come. One Day is just a glimpse into a high country hunt with Mitch & Zak Day. Watch as they chase mule deer in the rugged mountains of Utah, and experience the emotional ups and downs that come with the challenge of bow hunting. This is their story of "the buck that got away". A memory made in one day, but a memory that will be shared forever.

Expanding the Tradition

My wife and her family have been fly fishing in an area of southern CO for many years. In 2003, soon after we met, she introduced me into their special place. Although I have grown to love fly fishing, hunting will always be my passion. And from the minute I stepped onto this sacred ground, I knew I had to expand on the fishing tradition.

In 2015 I drew a limited entry archery elk license for the area. I knew right away that I wanted to try and capture my hunt on film so I could share the memories and adventures to friends and family. Chris Hohnstein whom I've hunted with many times in the times in the past, and Craig Button who has great artistic ability with a camera, graciously offered to join me.

Now, I could continue on and on in full detail about this great adventure, but I will leave it here, in hopes that my film will tell the rest of the story.

Labors of Love

This is our 2014 elk hunt in Wyoming. It was some of the most intense bugling bull action I might see for awhile. We called in over a dozen bulls and my brother shot a 285" on the first afternoon, his first elk. We titled the video labors of love because being from Hawaii we can only fly back with 2 coolers, 100 pounds, of elk meat each. So one bull is more than we need, but we love to hunt elk so we keep after it. We did just under 70 miles and 30k vertical feet and packed out 2 bulls in 11 days on our backs and donated the second one to some unsuccessful hunters at the trailhead. They couldn't believe it and me made some good friends.

Kuiu Film Festival - MT Elk 2015

This production was filmed in Southwest Montana during the fall of 2015. Hunting elk in September is one of the most exhilarating, heart pumping moments an outdoorsman can experience. All emotions are triggered during this hunt as we played cat and mouse with the same bull for 2 days before harvest. The ups and the downs play out as our hunter (who had never harvested an animal with his bow), made the 50 yard shot to seal the deal on his first archery bull elk. The satisfaction of victory is exhibited throughout the chase and the end result is success. Although not the biggest bull, it was the trophy of a lifetime for your average DIY public land hunter. The producer was fortunate to harvest a cow on the last day to sum up a successful fall on public land in Montana.

Predestined

It is easy to envision in your head how you want a hunting season to play out. Unfortunately, what actually takes place in the wild, and what your mind dreamt up, turns out to be very different things. We were coming off a very successful season, taking three mature public land bucks in 2014. Our confidence did not stay high for very long, as we were experiencing the most disappointing whitetail season imaginable. The only thing we could count on seeing was black bear. With whitetail season coming to a close we turned our attention to bear. The tone of the season turned around with the release of one arrow, and we found ourselves wondering if this was God's plan from day one.

Seasons Change - Ventures West Debut Film

Seasons Change is a debut documentary from Ventures West where elk hunter Chris Lamm illustrates the journey of how adversity led to a dream; "Bowhunting bugling bulls in the western US". This film tells the story of how a dream, birthed out of adversity led to discovering how every September the woods come alive!

Shiras

Mike & Anthony of VenturesWest join buddy Tyler Mogus in Idaho to hunt Shiras Moose on public land! In this film you will see the raw and real hunting footage of 2 bow hunters, shooting 2 bulls on public land in Idaho!

Second Chance - A Wilderness Moose Hunt

"This hunt actually starts back on May 19th, 2010. I remember it vividly. Cabelas Tag service called to notify me that I was lucky recipient of an Idaho Bull Moose Tag. WOW is an understatement.

My father, good Friend Mike Schultz and I planned the hunt, prepared and ultimately flew into the wilderness with no prior Moose hunting experience. We spent a week in the wilderness and learned a lot but I was only presented one opportunity towards the end of the trip on a nice bull, but I could not connect.

Fast forward to May 2015 and once again I get the call that I have drawn an Idaho bull moose tag! I had put in for the tag in 2013 and 2014 with no luck. Anyone who puts in for these special permits knows how hard it is to draw once, let alone twice! Many people put in for 20-30 years and NEVER draw! I knew how fortunate I was to draw and the pressure was on.

The game plan was to go in Sept 19 with Dylan, Mike, and myself. A hot and dry summer brought wild fires all throughout the Northwest and this area in Idaho was no exception. The fires were burning within a mile of where we had planned to camp and hunt.

All three of us were very intensely watching the fires. I was calling the forest service daily to get reports, watching weather and praying for rain!

After a very beautiful flight in a very loaded airplane into the Idaho wilderness we set up camp, gathered some firewood and relaxed a little while setting a game plan. Afternoon came and we decided to head out for an evening hunt do some calling to see if we could get some bulls to answer. Next morning came we got an early start again tried to do some calling that brought no answers but my hopes were that if any bulls on the surrounding ridges would hear them and work their way to us. Late morning came again with no luck after some good hiking and calling so we headed back to camp to get lunch and regroup for the evening. We headed out in the evening and about three quarters down this lake all of the sudden we hear some bull grunts coming from the other side. My heart just stopped, it was on!"

2015 Goat Hunt

The film, "2015 Mountain Goat Hunt", is the story of Jeff Pals' bowhunt with Bolen Lewis Trophy Guiding Co. The hunt took place from September 21, 2105 through October 4, 2015 in the Coast Mountains of British Columbia.

The film documents the physical preparation and the mental stamina that this hunt required. The first 11 days of the hunt included at least one of the following weather conditions every day – wind, rain, fog, sleet and snow – several of the days included all five elements. This is a wilderness hunt accessed with the assistance of a float plane and a half day climb to reach the alpine. The inaccessibility of the location and the extremes of the weather demand gear that performs -- staying dry at this time of year is not about comfort, it is a matter of survival. We used a KUIU Storm Star 2P prototype tent on this hunt that performed flawlessly. It was appropriately sized for two people. The double vestibule is really nice giving each person their own space for boots, cooking and some gear. The tent stayed dry the whole hunt and condensation was very minimal. That is saying a lot considering at one point in the hunt we were in the tent for 52 straight hours.

We used Kuiu Icon Pro 7200 back packs. I loved the fit and comfort and when loaded up it was nothing short of amazing. The Kuiu Pack Cover protected my pack day after day and every night while stored outside the tent. The Kuiu clothing I used on this trip was tried and true and well-used on previous adventures. One of the new additions for me was the Super Down Glassing Mitt. Every hunter needs a pair of these! There is nothing like taking the chill out of your fingers that warms the whole body.

The hunt was filmed with a little 5"x2"x2" Handycam and a GoPro. The total weight for both cameras is just over 18 ounces, perfect for a backpack hunt.

This hunt gives new meaning to the concept that you can't appreciate a sunny day without experiencing the cloudy ones first. At the end of the adventure it just adds to the experience. During the hunt it is a battle of mental stamina.

The scenery and experience depicted is "food for the soul" for those that crave wild places. If you are one of those individuals, watch the film and imagine the sense of accomplishment and the blessing that is felt by enduring adversity and accomplishing a hard earned goal. The reward is a beautiful trophy, natural organic protein and memories to last a lifetime.

The Dream Sheep

This short film "DREAM SHEEP" is a film based on a life long dream for what in my eyes might be the pinnacle of sheep hunting.

Ever since I can remember the Ovis Ammon Polii ( Marco Polo Sheep) has been a dream hunt that I only could imagine! Seeing the footage on tv, the articles, and pictures in magazines, books and social media and the occasional mount at the Safari Club International convention. In 2012, while attending the Safari Club International convention, I ran in to my buddy Cory Knowlton and conversation struck up about how my father and I had a obsession over this sheep. After chatting for about 20 minutes, he said come talk to Bob and get one set up, so my dad and I signed up!

Well, just a few months after we signed up and began planning our trip, my father suffered from a heart attack. After already having triple by pass surgery a few years prior, we decided we needed to play it safe and try to reschedule. Well they didn't feel it necessary to to allow us to reschedule or get our deposit back with the conditions that had happened, we lost the trip and the money.. But in all reality it was their lose. Because after my dad recovered, I graduated from school, worked and saved up some money, we were back at SCI . This time I had the mind set to re book our DREAM hunt with our good friend and outfitter Kaan Karakaya of Shikar Safaris.

In February 2015 the hunt was booked and we began the long process of preparing our selves with the proper gear and to get physically, mentally ready to withstand the high elevations and fridge temps Tajikistan had to offer!

On November 12th 2015, we departed Salt Lake City, Utah enroute to Chicago, Illinois, and from there we traveled 14 hours to Istanbul, Turkey. With a short lay over in Turkey, we made the 5 hour flight to Dushanbe, Tajikistan. After landing in Dushanbe, we began our two day road trip to the Hot Springs Camp! During this you will see some of the country, conditions, and sheep I encountered while in search for my own dream ram!

The Fruits of Your Labor

In this short film, "The Fruits Of Your Labor" you are going to see a time line of events as I spend three years watching, filming, and trying to hunt one particular bull elk with my bow. In the film, you'll see the highs and lows as a hunter when I have to decide what is best for the chance to be able to recover the bull after arrowing him. It's not TV quality film with all the story laid out and told, nothing is reenacted or made up, some was filmed with a good HD 1080p camera and some is from a phone camera. It is a 100% self filmed DIY hunt. Filming the hunt was second to me, but after looking at what video and story I had laid out in footage that I was fortunate enough to get. My objective behind this film was to put something together that your average every day hunter could relate with and enjoy.

Circulation

Circulation is a summary of our past year's season in New Mexico. Each of the hunts shown in this film took place on public land in New Mexico.

My good friend and hunting partner, Bobby Moberly and I began work on the film in early June 2015 and filmed throughout the season into February of 2016. We were fortunate enough to draw some great elk tags and began our hunting season in September after scouting throughout the summer. Within four days, we had both cut our tags on a couple of public land bulls we could be proud of. We both agreed it was probably the best four days of archery elk hunting we had ever experienced.

We then turned our attention to the daunting task of harvesting a public land Barbary Sheep with archery equipment and spent nearly every free weekend from October through December in the mountains chasing sheep with our bows. While we were unsuccessful in taking a sheep with our bows this year, we were able to have some awesome experiences and encounters in some beautiful country.

In late December, I was able to tag along with Bobby and his daughter Makayla, on her late season cow elk hunt. The hunt was only slightly interrupted by the tail end of winter storm Goliath, dropping nearly two and a half feet of snow overnight on day two of the hunt. It was southern New Mexico's first major snowfall and made Makayla's hunt a little more interesting. Still, she was able to harvest a beautiful cow elk and stock up the Moberly freezer yet again with another whole elk.

Following Makayla's hunt, we returned to a few more last ditch efforts at an archery sheep before our good friend, Chad Ingersoll travelled down from Nebraska for the general season sheep opener. I met Chad a little over a year ago after he reached out to me via Rokslide inquiring about hunting Barbary sheep in New Mexico and the rest is history. He fell in love with this style of hunting and vowed to make a return trip. He had drawn a tag for the 2016 season enabling him to hunt the entire unit during a general season while our over the counter tags confined us to a smaller area to hunt year around. With only a few days to hunt, Chad was able to make a plan come together on the third day, resulting in his first Barbary Ram.

We had an awesome year full of memorable adventures along with some great experiences in trying to capture them on film. We sincerely hope you enjoy the film.

The Broken Goat

My hunt takes place in the southern Idaho desert, where I will being trying to take an antelope with my bow. Not known for giant bucks, this unit has been successful for my family and I for several years now. Through hard work, we have been able to develop several sections of the unit that produce some decent bucks.

Due to a successful draw year for my family, I only had a day and a half to hunt my antelope. Day one was slow with only a small number of antelope watering. Day two proved much better, bringing several antelope to the pond before I had to leave the blind in order to make my work shift that night. Fortunately, a shooter buck pushed several does between the blind and the pond. I was able to shoot the buck at 50 yards. It was a great hunt from start to finish. We hope everybody enjoys the hunt as much as we enjoyed filming it!

Davies Brother Aoudad Hunt

My 2 brothers and myself are off an another adventure. Testing our luck and endurance on a back-country public Aoudad sheep hunt.

Emotions were high and the pack out was brutal. I do not know where this sheep was getting its mineral lick from but the body of this ram is unlike any others that we have ever seen. The 3 of us split up the meat, cape and head and it was almost too much for us to pack the many miles off the cliffs.

4 in 48 Alaskan Caribou Adventure

This film was captured deep in the Alaskan bush by four friends pursuing Alaskan Barren Ground Caribou with a bow and arrow. We spent months preparing for this trip and had dreamed about hunting Alaska for a lifetime. We departed on our adventure in early September 2015 with the intent of documenting the trip for an entry into the Kuiu Film Festival if we could capture the footage needed.

The film documents our hunt from start to finish with no fancy cut aways or fake reenacting. The film shows you exactly how our hunt went down, in sequential order. We were fortunate enough to have two cameras along with us and on a couple of our stalks you will be getting two different camera angles. The setting is spectacular and the weather cooperated beautifully. From bush planes to grizzly bears, we experienced it all and were able to lay it down on film.

In this piece you will get to see 3 P&Y caribou taken including one that stretches the tape at 405" Gross. We hit the caribou migration just right and have tremendous footage of hundreds of migrating caribou. The action was fast and furious, watch as we take down 4 caribou in 48 hours!

Stuck N The Rut - 2015 Alaska Moose

Brothers Travis and Tom Schneider head to Alaska on a DIY drop camp moose hunt! They picked a great lake to be dropped at, and the footage is action packed with 2 successful hunts and Alaskan moose in full blown rut!

Sitka Black Tail Deer Hunt, Admiralty Island, Alaska

Tamara Hale and Butch Schimizzi booked this hunt for December 1 - 6, 2015 through Glacier Guides, Inc., guided by Alicia and Zach Decker; Sitka Black Tail Deer hunt on Admiralty Island, Alaska, located in North America and is the 7th largest island in the United States. Tamara and Butch would be the last hunters booked on this hunt for the season. Filmed on location by Tamara Hale, covered the tundra that offered a rugged coastline, overgrown rainforest filled with Sitka spruce and hemlock, numerous lakes, rivers and open areas of muskeg. The occasional sighting in the open waters of seals, sea lion's, humpback whales and porpoises, offered us breathtaking moments in time. A successful hunt for both of us, taking a combination of 600 photos and videos of the hunt, embracing the islands beauty, gave us an every lasting impression of the island and an experience of a lifetime.

Alpine Dream

One of the animals that I most like to hunt is the chamois. I have hunt Pyrenean and Cantabrian Chamois in Spain but I have dream for long time to bowhunt his cousin in France, the Alpine Chamois. He has bigger size and is darker, nearly black. The hunt in the high country is a pleasure and requires t being in a good shape and train to shoot many arrows at long distances. On my 3rd trip to France I got an opportunity to an old trophy and I missed! After one year regretting this shot and training hard again I came back to change my luck. My guide and good friend Thomas filmed the hunt and fortunately was there to celebrate this great moment together.

To hunt a chamois in France (Alpine chamois) or Spain (Pyrenean chamois) you can contact:

ACTEON Sud-France
www.acteonchasse.fr
sudfrance@acteonchasse.fr

The Island of Bocs

The Phoenicians people visit Majorca Island in the Mediterranean Sea there is 800 years before Christ. They introduced a goat that disappeared of the rest of the world becoming endemic of this Spanish island. This goat is the Balearian Boc also known as Mallorcan Wild goat (Capra aegagrus erxleben) and is one of the recognized goats in the Grand Slam Ovis Club. Only in few zones of the island, for his orography, we can find the pure ones cause in the rest have been mixed with the farmer goats. His sheep face and red color remembers me to Lucifer. Every year I like to visit the Island with the family, make tourism, sun tan and bowhunt a male.

To hunt a real pure boc you can contact:
SOCIETAT DE CAÇADORS D'ALCUDIA
http://www.cazaalcudia.com/en/index.php
joan.hernandez@hotmail.es

Consumed by Passion

While most people are dreading summer coming to an end, we find our anticipation growing for September. September brings with it the opportunity to disconnect from the modern world and explore the rugged mountains of the west. With Wyoming Deer and Montana Elk tags in hand, we departed from Pennsylvania feeling anxious about the three weeks that lay ahead of us. We knew our bodies and minds were going to be pushed to their limits and hoped our passion for these wild places would keep us hunting hard and smart for the entire trip. After 15 days of seemingly nothing going right, everything came together at once. Looking back on this hunt, our passion is clearly what pulled us through our struggles and allowed us to return home with memories that we will never forget.

First Bear

Follow Josh Heinecke as he hunts black bears in the Rocky Mountains of Colorado.

Unexpected

Follow Michael Althaus as he hunts deer and elk above timberline in the Rocky Mountains of Colorado.

Utah Archery Turkey Hunt 2015

This video takes place in Southern Utah, near Bryce Canyon. One of my best friends, JT Kaze and I were both able to draw the limited entry turkey tags for that region this year. Having hunted this area before, I knew right where we needed to be on opening morning. We snuck in about an hour before light and were able to be in front of several great Toms as they moved toward their feeding areas. While I was only able to film the kill shot of one of our birds, I think you'll find the video enjoyable. Both of our birds were big, mature Toms. We were more than excited to both have the success we did on opening day. Utah Limited Entry Turkey hunt, April 11th 2015

Sahale

Sahale: Mountain peak located in North Cascades, Washington State. The mountain gets its name from native trade jargon meaning "high" or "heavenly." After a difficult time in Shane's life, he used his time hunting in the mountains to find his "Sahale." But by the end of season, he realized it wasn't just the solitude of wilderness that he needed but the companionship of his friends and family.

My Time

My Time is a 2015 short story that was created using a Cannon DSLR 70D, Sony Handy Cam, Go Pro, XR6 Trail Camera and Aerial Air Craft.

"This was to be the year that I place my arrow in a mature buck. My season was long and it didn't take much time to realize that when you make your mind up to harvest a mature it comes with sacrifices. I had lots of opportunities at smaller bucks throughout the year and even a nice 8 pointer right under my tree. But I held true to my goal of arrowing a mature and harvested a few does for the freezer. I had a few chances that had my arrow flying farther than I'm comfortable shooting so I held true for a closer release that never happened. I can tell you this – A lot of learning went on this past year and I will put those lessons learned to good use for years to come. Next season has started for me already, data gathering video is never ending so as the season approaches I look forward to seeing you in a tree stand in between here and there somewhere."

Cold Front Bulls

This video was shot during our 2015 Idaho do it yourself, general archery elk season. For the most part Idaho had a late running summer and the heat made for a mediocre elk rut. Though, late in September my dad and I were blessed with a cold front. After weathering nasty blizzard conditions during our ascent we cut a single set of elk tracks, leading into a thick alpine draw where the howling winds were muffled. Following them a short distance we caught up to the satellite bull that left them. We bumped him out of his bed but I was able to call him back into range for dad to get his shot at him through the snow covered limbs. Once we had processed his bull we packed what we could back to camp for the night and warmed up by the fire. The next day we were back in the same snowy draw to retrieve the rest of the meat. After a little searching and calling I found the herd bull. Calling to him, I pulled one of his cows past me before he briefly appeared in a small clearing where I could get my shot. While packing the meat from dads bull we tracked mine down to the end of his trail. Once both bulls were packed out and in the cooler, our adventure wasn't over. We still had to get them to the meat processor and taxidermist. We feel that this video captures the full experience of elk hunting and the earning of lean wild meat.

The Rising Fall

The Rising Fall is a film of triumph, sure that's probably been said before but consider this. Few hunters of the Midwest realize how truly challenging taking a big woods buck is from the Northeast, let alone with the bow and arrow. The contrast is absolute; it can take as little as 10 minutes to see 5 bucks in the Midwest. It can take 10 years, yes years, to see 5 bucks bowhunting in the Northeast. With so much time spent not seeing bucks it's an opportunity to appreciate the woods, the beauty and the serenity. Despite the copious challenge, we log long hours trying to learn deer behavior without ever seeing deer. This video elicits the feeling of the beauty we see and the challenge before us. It captures the fire deep down to harvest a big buck with the onset of 'The Rising Fall'.

Since its release yesterday feedback has been tremendous. "Wow beautiful film and hunt", "Great video of an awesome buck", "Awesome stuff man", "Holy crap..", "Backflip! Great Video", "Smoking Job...", "Beautifully presented…", "That was awesome"

Hunting in the Mountains of Khakassia

The film about the hunt in the Western Sayan mountains, in the mountains of Khakassia. It is very beautiful and wild country. We hunted for 10 days. Hunting was very heavy. Mountains of Khakassia is not high, but very difficult. In this hunt was produced bear and deer.

2015 Utah Archery Elk Hunt - Wasatch

After years and years of trying, plenty of opportunities and hundreds of miles hiked, I was finally able to fill my over the counter, general season, archery elk tag. This has proven to be, year after year, one of the most challenging hunts out there. He is my biggest bull to date by a country mile and I could not be happier with him. Not a lot of action in this video, it has mostly my reaction to the incredible situation I found myself in.